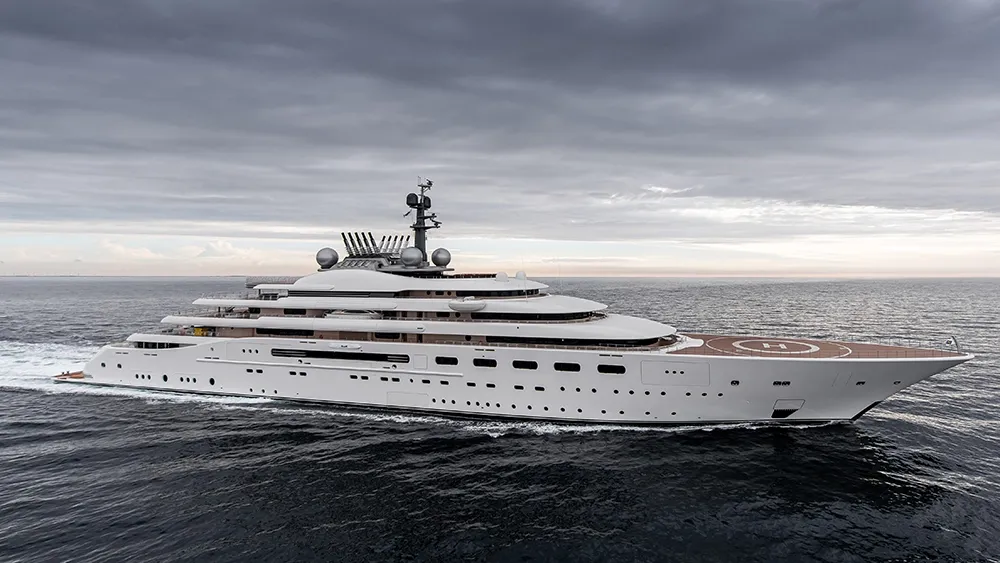 Do We Really Need Another Yacht?
Looming over some of the great scandals of recent years is a man who loves big yachts.
Surprised? No, I didn't think so.
The man I'm referring to is Sheikh Mansour bin Zayed al Nahyan, a princeling once seen as on an upward trajectory as the "businessman sheikh" of Abu Dhabi. At his peak, he was known for pioneering big investments in companies like Daimler and Virgin Galactic. He was the public face of the acquisition of Manchester City football team. He even owned a high-end Chinese food restaurant chain, Hakkasan.
That all came tumbling down because of 1MDB. One of Mansour's top advisors, Khadem al Qubaisi, was a key collaborator with Jho Low on looting 1MDB and sharing the proceeds of fraud.
Mansour himself managed to stay out of the firing line because the paperwork stopped with Khadem, though the DOJ complaint did mention one meeting between Mansour and Tim Leissner (the Goldman exec also at the center of the 1MDB fraud).
Amazingly, Khadem was spending a big portion of the stolen money on Mansour's gigantic yacht, the Topaz, which Jho Low chartered on numerous occasions to hold parties (Rio de Janeiro for World Cup and New York City for Miranda Kerr's secret 90s birthday party). Yet, the US government never tried to seize the yacht.
Many have puzzled over it for years. One simple, yet disappointing truth, might be that other national and diplomatic priorities trumped the Justice Department's request to target the prized jewel of a Middle Eastern royal whose country is a key ally in the region. There's no doubt money was stolen and that it was used, in part, to pay off the debt on this $500 million yacht.
For those of us who are fascinated about the hidden power games of the Gulf monarchies, Mansour's star has been difficult to chart ever since. As it goes in Abu Dhabi, when you get in trouble you often get promoted.