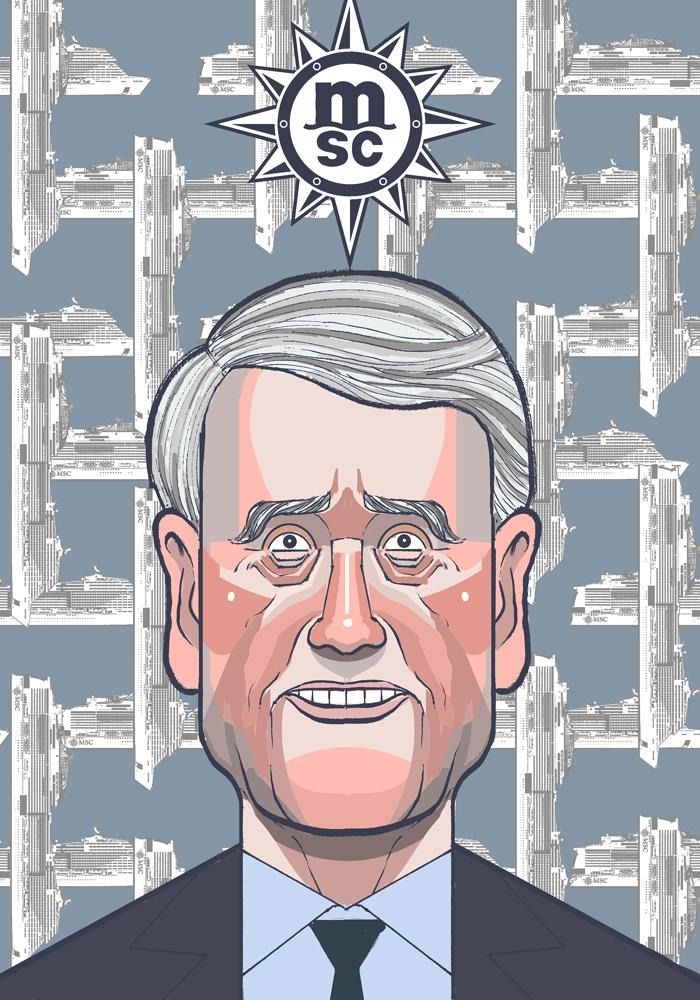 RICH LIST: All the Ships in the World
By now we've all heard about the ballooning wealth of America's garden variety billionaires. But further down the rich list, quietly climbing the rankings is Gianluigi Aponte, an Italian shipping magnate whose fortune at least doubled during the pandemic.
Aponte represents a hidden class of the ultra-rich whose wealth is tricky to pin down, because they don't fit so easily into the cookie cutter categories of some rich list criteria.
Aponte is the owner and chairman of the Mediterranean Shipping Company, or MSC. Riding the record-high freight rates of the past two years, MSC started to aggressively expand its fleet of cargo ships. The spending spree has brought its total fleet size to about 700 vessels, making MSC the largest shipping company in the world.
Just about anything on your desk right now could have ended up there thanks to an MSC ship.
As if these floating monstrosities aren't enough, MSC is branching out to other domains in moving goods and people. In March, MSC acquired Bolloré Africa Logistics for $6 billion, which includes its entire port and land network across Africa and terminals in India, Haiti, and Timor Leste. MSC is also vying to be the majority shareholder of ITA Airways, Italy's national airline.
Italian actress Sophia Loren, who also grew up near Naples and is a close friend of the Aponte family, cuts the ribbon at each liner's extravagant naming ceremony as its official "godmother."
Aponte styles himself as a self-made man from humble means. He was born in Sorrento, a small town overlooking the Gulf of Naples, but he spent the first five years of his life in Somalia, then an Italian colony, where his family ran one of the nicest hotels in Mogadishu. Following his father's untimely death, Aponte returned to Naples and later became a sailor, and eventually, captain.
In 1966, he caught the eye of a wealthy Swiss banker's daughter: Rafaela Diamante, who was a passenger on a ferry he was helming. Equally smitten, Aponte said goodbye to seafaring and followed her to landlocked Switzerland. After a few unhappy years selling mutual funds as a banker, Aponte longed to return to the seas. So he found an investor – his mother-in-law – and bought a used German freighter to establish a shipping company in Brussels. His first routes were between Europe and Somalia, where he still had family connections.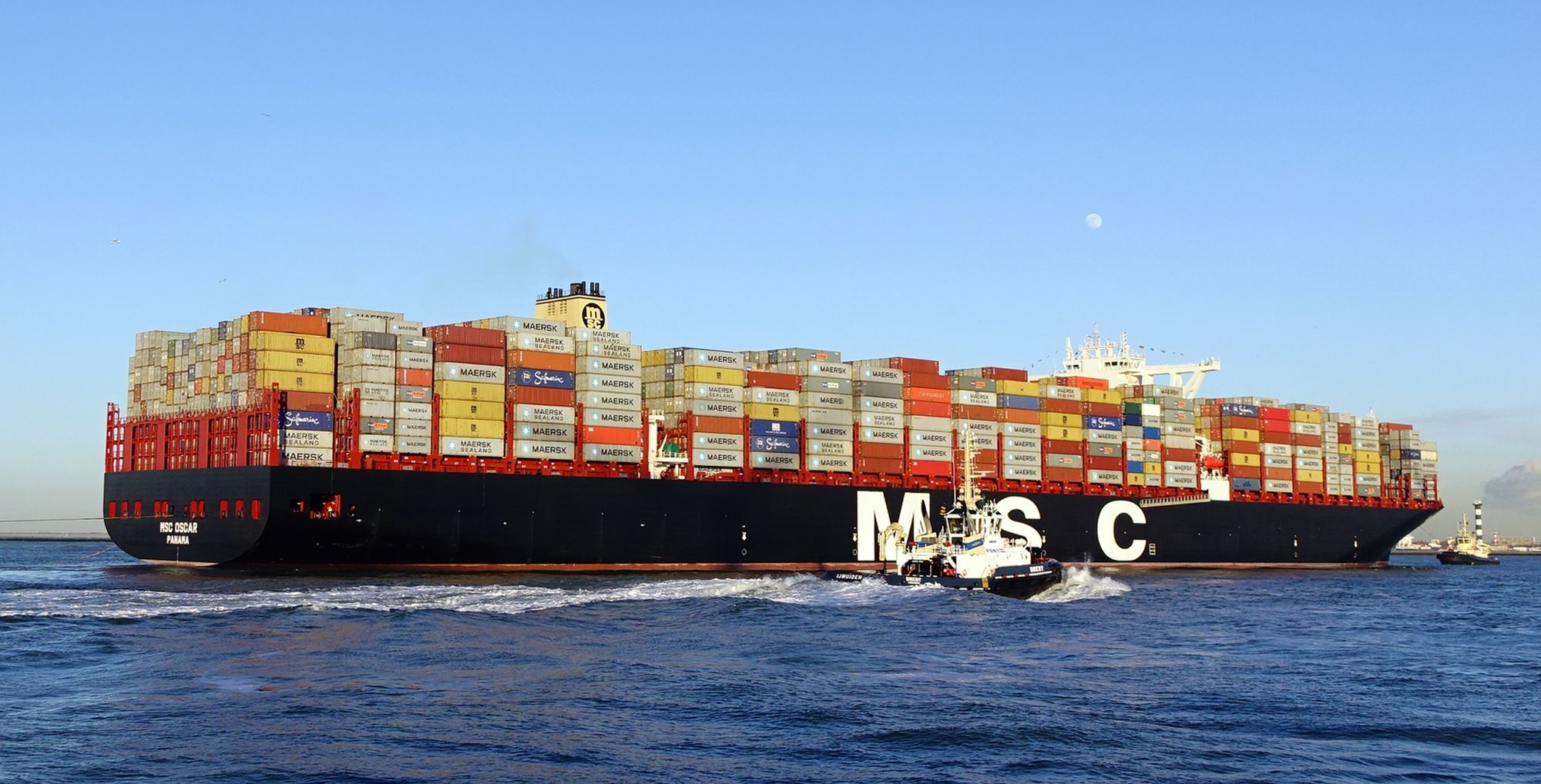 It's unclear exactly how MSC grew from one ship to several hundreds. At some point, Aponte relocated MSC's headquarters to Switzerland, but many of MSC's ships sail under the Panamanian and Liberian flags to benefit from weaker regulations and lower tax rates. And to elbow out new competitors from China, MSC struck an alliance with its Danish rival Maersk to share vessels on some of the world's busiest cargo routes.
Aponte is tight-lipped with the media, but every now and then, controversy trickles out of MSC's roaming ships. Lost containers and oil spills have caused massive environmental damage, and in 2019, a rogue crew aboard MSC Gayane was caught smuggling $1 billion worth of cocaine. P.S. If you like that kind of thing, check out our sister newsletter GATEWAY.
Like most secretive companies, MSC is a family-controlled business. Aponte's son Diego leads the container shipping operation, while his daughter Alexa's husband manages MSC's cruise arm. Aponte's wife Rafaela designs the interiors of the luxury liners, and Italian actress Sophia Loren, who also grew up near Naples and is a close friend of the Aponte family, cuts the ribbon at each liner's extravagant naming ceremony as its official "godmother."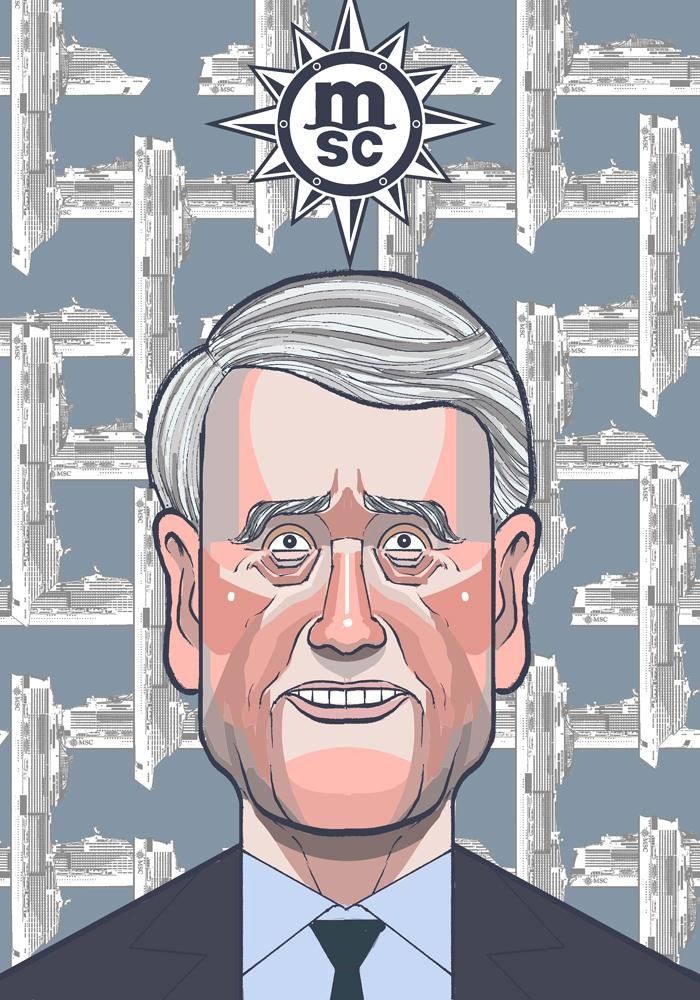 Bloomberg's team calculated his net worth at about $17.5 billion, using a rigorous model looking at a publicly available set of data points. We respect their math, but a source of Whale Hunting with knowledge of the family says Aponte's net worth is closer to $25 billion (based on profits he distributed to himself and other non-public transactions over the years, among other factors). Richer than Croesus, yes, but not the richest yet ...
Check out our other profiles in the series here.
| | | |
| --- | --- | --- |
| Name | Estimated Wealth | Category |
| Changpeng Zhao | $225 billion* | Crypto |
| Jeff Yass | $100 billion | Wall Street |
| Maha Vajiralongkorn | $60 billion to $100 billion | Royal |
| ​Khalifa bin Zayed al Nahyan | ​$50 billion | Royal |
| Sam Bankman-Fried | $30 billion | Crypto |
| Gianluigi Aponte | $25 billion | Business |
| Roman Abramovich | $10 billion | Oligarch |
| Vladimir Putin | $0 to $1 billion | Head of State |
| Xi Jinping | $0 to $1 billion | Head of State |
Here's the Rich List on Skiff. Based on open source and source inquiries
For CZ, we are due to revise his net worth estimate after the recent crypto melt-down
---
Ed Note: Whale Hunting is now 50 editions old. Thank you to all the subscribers for sticking with us and we'd love to hear from you anytime about ideas for the next 50! Tom & Bradley
💡
This is the fiftieth edition of WHALE HUNTING, a newsletter delving into the secret worlds of money and power that we became obsessed with during our multi-year investigation into the globe-sprawling 1MDB scandal. That project changed our entire worldview. We wrote a book about it. We were long-time reporters for the Wall Street Journal before setting off on our own last year to create Project Brazen, a journalism studio and production company. We're creating books, podcasts and documentaries, and we'll share behind-the-scenes insights into the characters and stories we find along the way.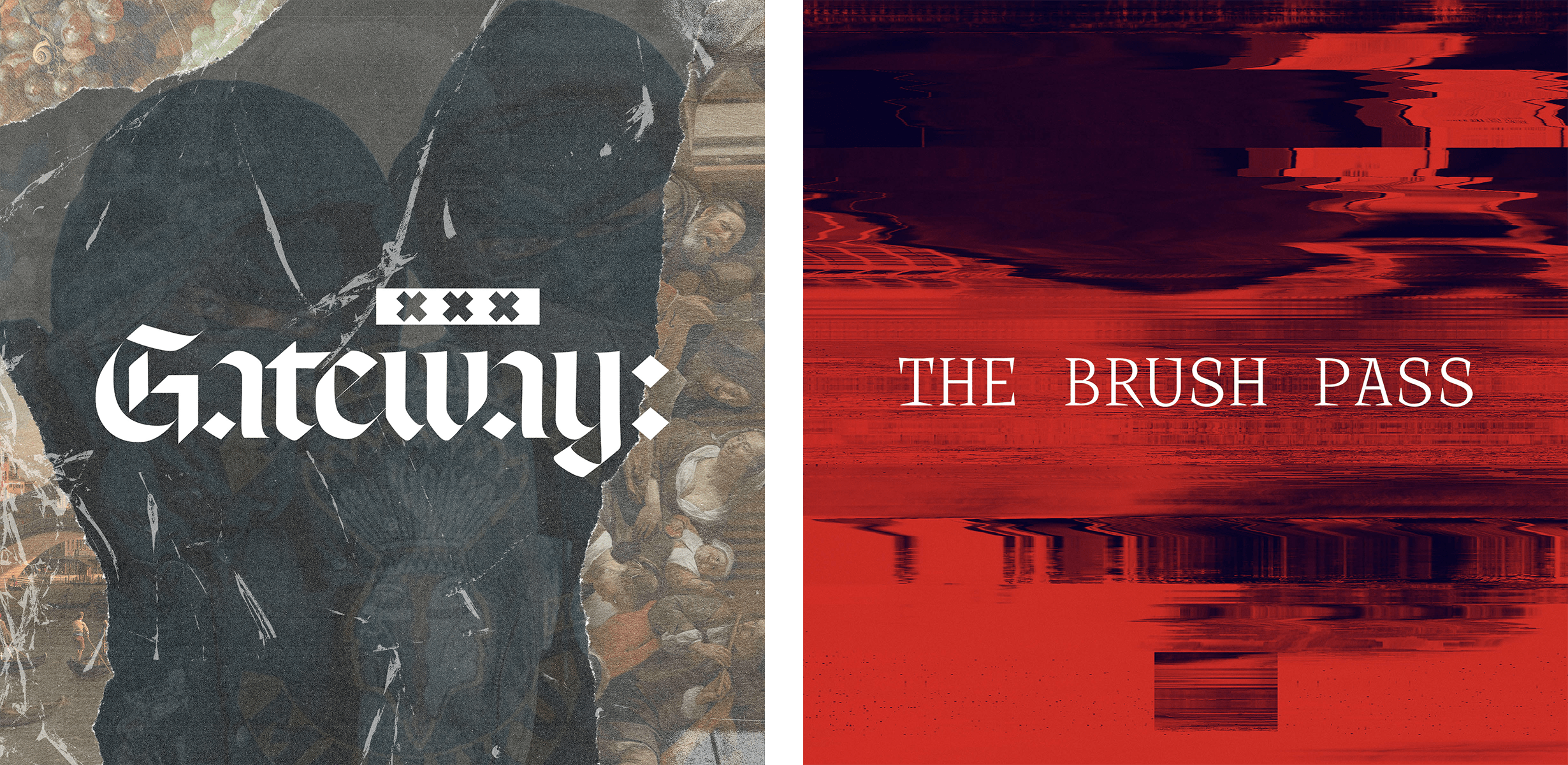 Get in touch with us: whalehunting@projectbrazen.com
You can also follow Whale Hunting on Twitter and Project Brazen on Instagram.
Join our Discord server to chat about Whale Hunting scoops, get behind-the-scenes insight into projects like Fat Leonard and join the hunt for Jho Low – we'll post clues as they come to us.
If you like what we're doing, please consider changing your subscription to a paid one. Your donations help us spend more time on the newsletter.
Join Whale Hunting for free!
Stay connected with Whale Hunting and receive the latest updates in your inbox.