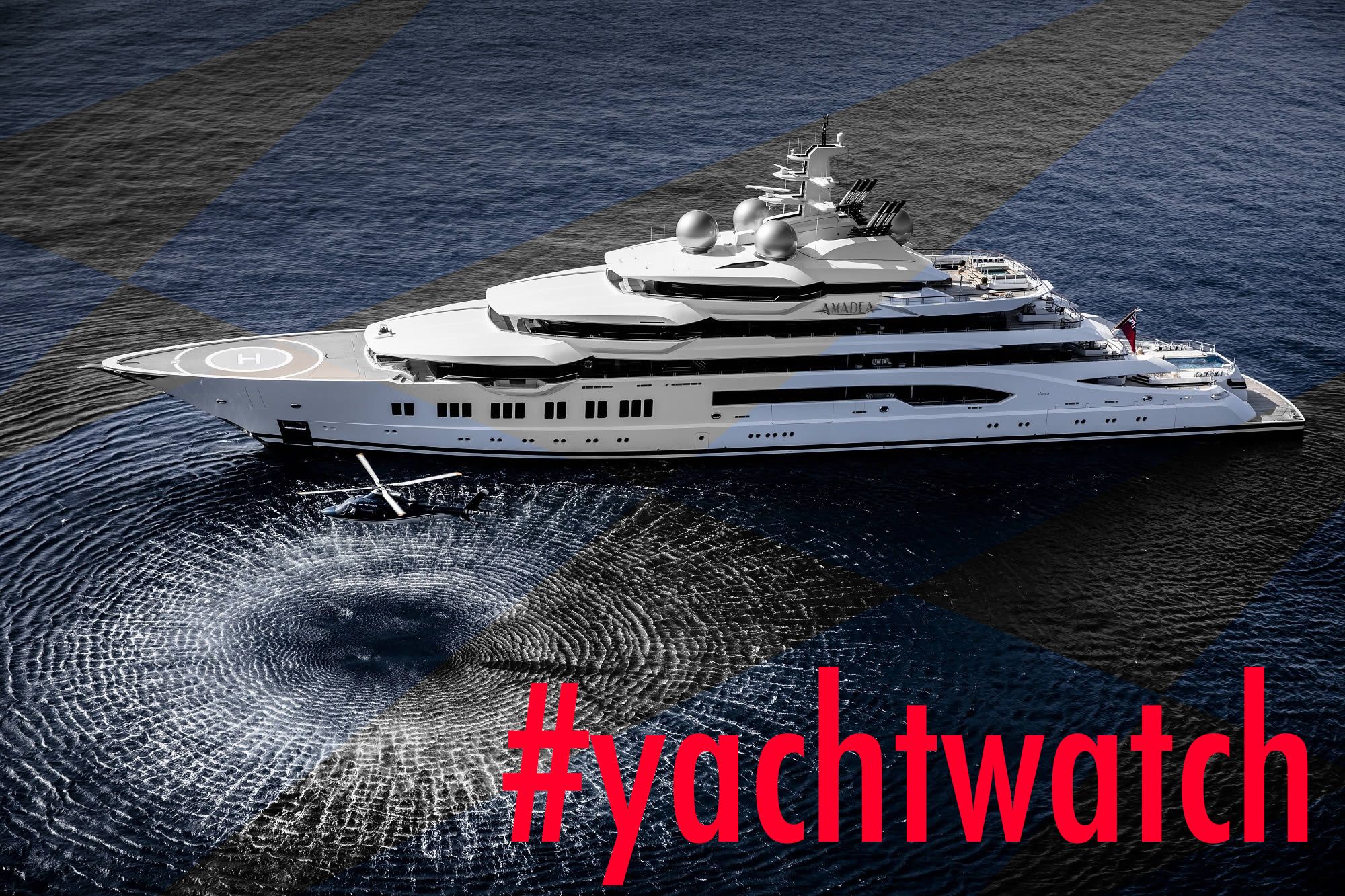 Yacht Hunting is the Best Sport
by Alex Finley
So many yachts, so much drama. As we head into the fourth month of Russia's war in Ukraine, we've seen escape plans thwarted, some allies becoming safe havens for the enemy, and several yachts still missing.  
Here's a roundup of where things currently float.
The Strange Case of Amadea
On June 7, the superyacht Amadea sailed out of Fiji flying the US flag. It became the first, and, so far, only, Russian oligarch yacht to be successfully seized by government authorities.
The yacht had arrived in Fiji on April 21, after an 18-day journey traveling at top speeds across the Pacific Ocean from Mexico. The plan, apparently, was to resupply then head north to the safe Russian waters of Vladivostok. But, when the ship docked, she and her crew were greeted by authorities of the island nation armed with a seizure warrant from the United States government. Welcome to Fiji!
The United States claimed the owner of Amadea was sanctioned oligarch Suleyman Kerimov, worth a reported $16.3 billion, and that he, with the help of the company that manages the yacht, was involved in money laundering. As such, US officials were looking to seize the vessel.
On paper, though, Amadea — worth an estimated $300 million — is owned by a company called Millemarin Investments. In court, the lawyer representing the company insisted that Kerimov was not the ultimate beneficial owner of the vessel. The actual owner, he claimed, was someone named Eduard Khudainatov -- who, quite conveniently, had not been sanctioned. Not so, said the US government. It pointed out that several long-term changes were made to Amadea at Kerimov's direction. These included the addition of a pizza oven and the purchase of  water toys that, according to documents on board, belonged to the Kerimovs. The United States also brandished documents showing the crew on board had code names for each member of the Kerimov family.
Subscribe for free to read on...