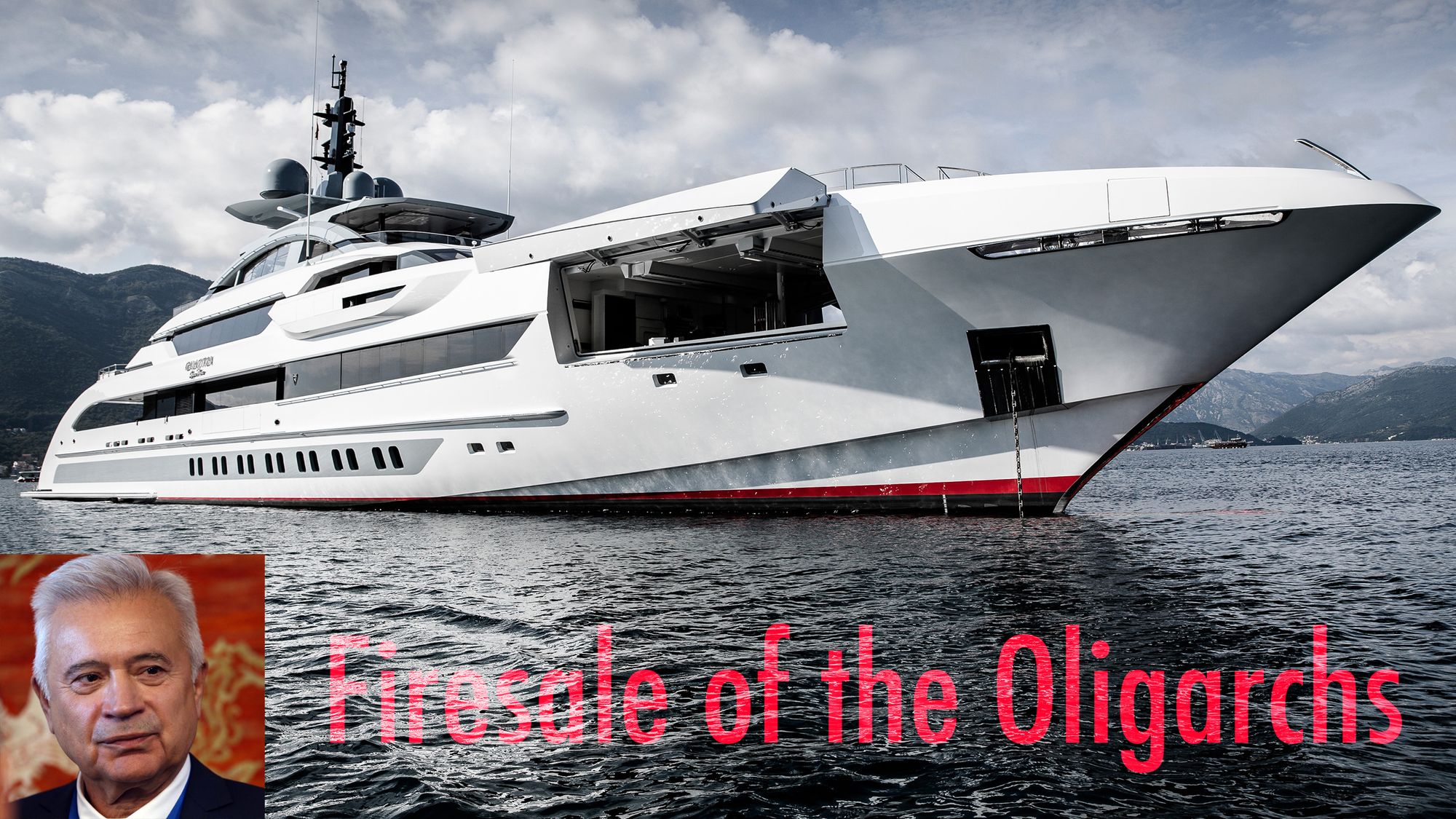 Psst. Want to buy a yacht builder?
Broker: Hey, hope all is well. Got an interesting deal for you. One of the world's premier yacht-building companies is for sale.
Hedge fund: Oh, interesting. What's the rush? The world is on fire.
Broker: No reason really. Owners just want to sell – you know how these guys are.
Hedge fund: Can I get back to you?
Broker: Um, can you make an offer now?
That's a completely fictional version of a conversation that is actually happening in the world right now. It's happening for all kinds of assets secretly controlled by Russia's oligarchs, the group of 50 or so men (only men, really) who one way or another became the rare beneficiaries of Russia's capitalist transformation over  past decades. In response to Russia's invasion of Ukraine, the U.S. and its allies have shut it out of big parts of the global economy as well as targeted Putin's cronies. One of their weaknesses is loving making money in Russia, where the game is rigged, but spending it in the West where the weather is more temperate and the luxuries more refined.
Among the juicier assets out there right now is Heesen Yachts, a Dutch yacht builder for the super rich. Whale Hunting's sources say that Heesen is "controlled" by Vagit Alekperov, Russian billionaire and one of the country's richest citizens because of his stake in the energy company he founded LUKOIL. More details on Heesen below.
Vagit, a former oil worker turned oligarch and Putin acolyte is having a rough war. A month ago, he was worth more than $20 billion. Now, as indicated below, he might even struggle to remain a billionaire altogether because of the global backlash against Russian companies and people close to Vladimir Putin.

Whale Hunting is FREE if you subscribe. If you want to support what we're doing please feel free to opt for the paid subscription.