Since the would-be Trump dynasty lost a bid for a second-term in the White House, most attention on son-in-law Jared Kushner has been about him writing a book to "provide historical context and help readers understand what it was like to work in the Trump White House."
Below the radar, however, is a grander effort to cash in on his four years of hobnobbing with Middle East royalty.
In July, reports emerged of Kushner's new "money-management firm" called Affinity Partners in Miami. Journalists couldn't glean at the time what this firm was planning to do exactly. What it's going to do is less important than where the money is coming from.
Whale Hunting is FREE if you subscribe. If you want to support what we're doing please feel free to opt for the paid subscription.
Our sources say he's in talks to receive as much as $2 billion from Saudi Arabia for Affinity, a private equity-style fund that will look for opportunities where Kushner's "geopolitical insight" can be brought to bear. We understand the money will come from the Public Investment Fund (PIF) of Saudi Arabia, the key instrument in Mohammed bin Salman's financial arsenal. The overall target size of the fund isn't clear yet, but people have talked about an eventual size of $4 billion to $5 billion. Kushner and PIF declined to comment.
One of the issues Kushner has been debating, these sources say, is how to limit the reputation impact of having Saudi Arabia as an anchor investor. One idea is to focus on raising the rest of the funds from more traditional investors, such as pension funds and U.S. asset managers, to dampen the image that he's getting huge inflows of cash from the same countries he did favors for before leaving government office. A friend of Kushner disputes that he did favors for Middle East countries: "He was doing what was right for U.S. interests."
Additionally, our sources say that Abu Dhabi isn't planning to invest in the fund – not because it doesn't want to but because it's dialing down its politically exposed interactions with the U.S. after its Trump-era efforts blew up in their face (George Nader and Tom Barrack Jr., in particular). U.A.E. officials declined to comment.
Kushner's cash-grab comes on the heels of Steven Mnuchin launching a $2.5 billion private equity fund, Liberty Strategic Capital, with money mostly committed from Middle East sovereign wealth funds.
This is the ultimate "government revolving door arbitrage (GRDA™)." Use your government position to build friendly relations with oil-rich emirs during your time in office and expect – without ever having to say it out loud or write it on a piece of paper – to be rewarded richly afterwards. What an extraordinary incentive for political executives (especially those with a business background) to use their time in public office to set the groundwork for future fundraising.
Neither Mnuchin or Kushner would be able to raise so much money from Middle East potentates if they hadn't served in the White House – and in Kushner's case, act as one of the most stalwart supporters of Mohammed bin Salman from the outset of his rise to power. Justin Scheck and I argue in our book BLOOD AND OIL that Kushner played a pivotal role in providing MBS with the U.S. validation he needed to push his rivals out of the way and consolidate power more centrally than any king in the history of Saudi Arabia.
Of course, not only will Kushner benefit from any profits earned on that money (typically between 10% and 20%) but also an annual management fee. If he goes for your typical 2% fee on a billion dollar fund, that's $40 million a year for doing nothing other than holding onto it for MBS. (That's hypothetical because Kushner could grant Saudi Arabia a lower fee as a reward for acting as the anchor investor.)
Even acquaintances of Kushner are appalled at what they see as a bald-faced exploitation of the possibility that Donald Trump will run again for president as well as the idea that Kushner is trying monetize his unwavering support for MBS's rise to power. With Trump out of office and having made no public decision about running again, there's nothing blocking countries such as the Saudi Arabia from investing huge amounts of money with his family members. Even if Trump doesn't run again, these countries have a huge incentive to do this kind of investment just in case Trump makes a comeback even as a kingmaker in the Republican party.
For what it's worth, Kushner has told associates and acquaintances that he isn't planning to return to government office so there isn't a likely situation where the Affinity would need to be placed into a "blind trust" or similar structure in the event of a Trump second term.
One person familiar with the Saudi thinking on the commitment to Kushner's Affinity Partners argued that they genuinely believe he is among the savviest business and investing minds working in the U.S. But even this person admitted that the bigger appeal is the idea that he still has sway in American politics – and potentially even more so with Israeli politicians and officials.
"In Saudi Arabia, they love the idea of soft power," the source said. "There is a view that Jared is connected to a powerful network."
Have thoughts? Join our Discord server to discuss under #whalehunting.
---
Welcome to the first edition of WHALE HUNTING, our weekly newsletter delve into the secret worlds of money and power that Tom and I became obsessed with ever since our multi-year investigation into the globe-sprawling 1MDB scandal starting in 2015. That project changed our entire worldview. We wrote a book about it.
It felt a bit like taking the red pill and suddenly seeing a hidden dimension all around us where little-known characters and their associates were actually pulling the strings. The richest and most dangerous people in the world are largely unknown to the public (they certainly aren't featured on the annual Forbes rich list).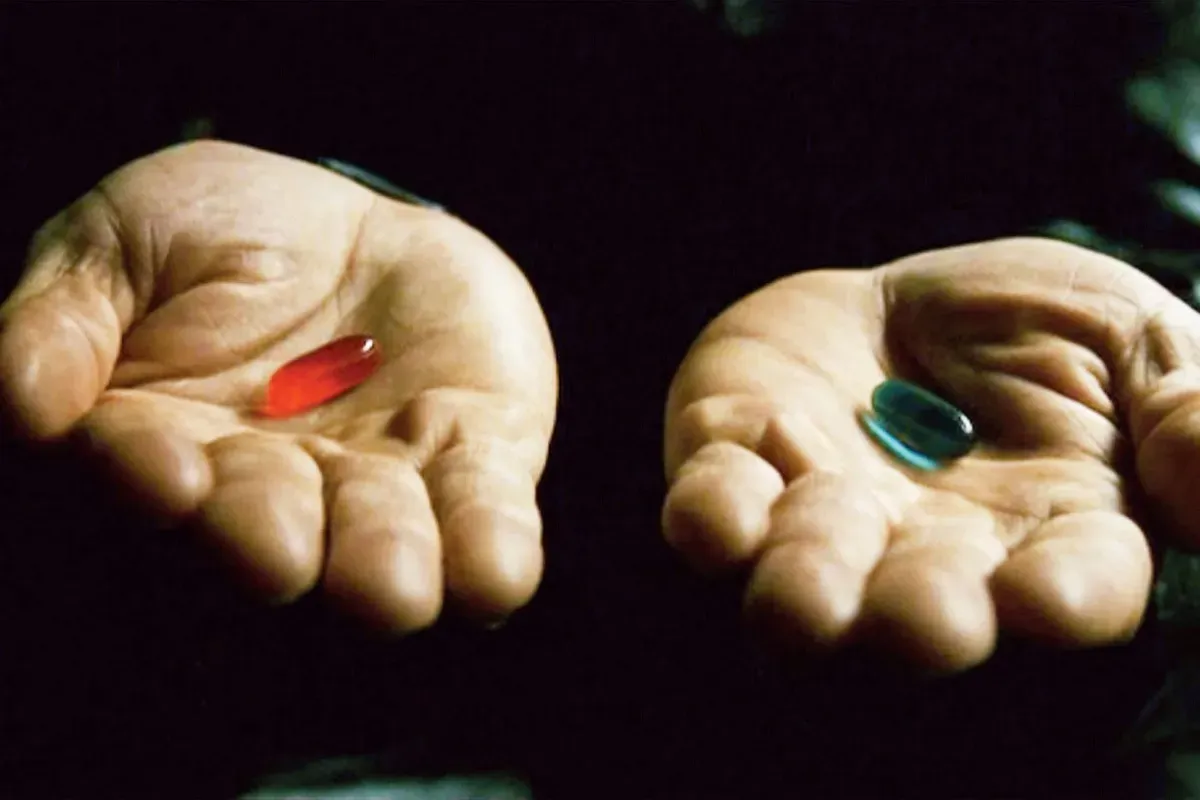 Jho Low, the fraudster who orchestrated the $6 billion theft from 1MDB and is still at large, was the ultimate whale. The term comes from nightclubs and casinos, who use it as a codeword for big spenders. Our use of the term is broader. The whales are the people, usually armed with extraordinary amounts of money, that play a larger role in global affairs than their public profile might suggest. Sometimes they're a public figure doing unexpected things behind the scenes. Understanding who they are and what they're up to is an eye-opening experience that will change how you interpret the daily news.
Tom and I were long-time reporters for the Wall Street Journal before setting off on our own to create Project Brazen, a journalism studio and production company. We're creating books, podcasts and documentaries, and we'll share behind-the-scenes insights into the characters and stories we find along the way.
This won't be for the faint of heart.
---
Things we read to the end:
Anyone Seen Tether's Billions? by Zeke Faux in Bloomberg Businessweek. This extraordinary story really gives you a dizzy feeling that the whole cryptocurrency world is built on a house of cards that could come tumbling down at any moment. It's not that the ideas underpinning crypto are bankrupt, but the actual companies and "institutions" core to the buying and selling of it aren't what they seem. Zeke also managed to insert some brilliant humor in this piece, which isn't easy to do when dealing with arcane financial topics.
Kidnapping, assassination and a London shoot-out: Inside the CIA's secret war plans against WikiLeaks by Zach Dorfman, Sean D. Naylor and Michael Isikoff. Clearly the work of months of digging by some of the country's best national security investigative journalists (and perhaps least appreciated because they're writing at Yahoo and not the New York Times), this story is an alarming behind-the-scenes look at how the CIA under Mike Pompeo was considering some explosively bad ideas for dealing with Wikileaks. Best to just read it.
---
Check out Project Brazen's new podcast FAT LEONARD about the craziest, most alarming national security and corruption scandal in recent US military history. Hear from Leonard Glenn Francis himself on how he corrupted scores of sailors, including admirals, and from the woman who helped bring his empire down after her husband joined Leonard's Goodfellas-esque gang of corrupt officers. Episodes 1-4 are out; the remaining five episodes will come out every Tuesday until the end of November.
---
Get in touch with us: bradley@projectbrazen.com and tom@projectbrazen.com
You can also follow Whale Hunting on Twitter.
Join our Discord server to chat about Whale Hunting scoops, get behind-the-scenes insight into projects like Fat Leonard and join the hunt for Jho Low – we'll post clues as they come to us.
Trivia: Our newsletter design incorporates some of our actual notes from the 1MDB investigation.
We'd love to hear any feedback, ideas for topics to cover and, most of all, your tips. Here are the best ways to get in touch with us securely (not to those e-mail addresses!).