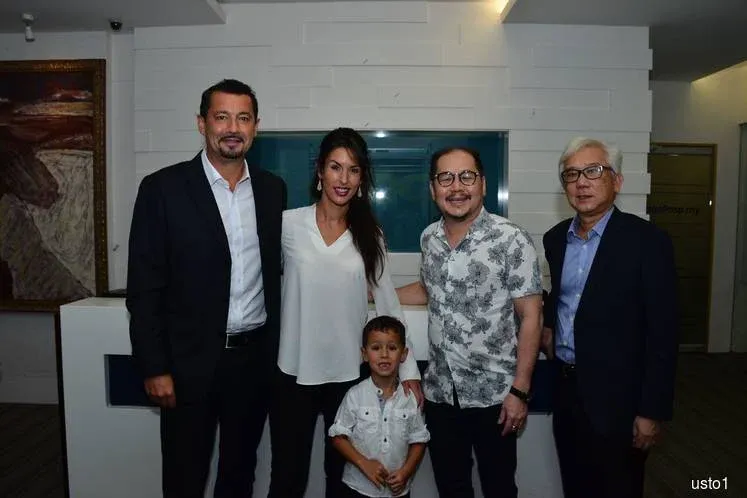 1MDB: The Justo Side of the Story
Laura and Xavier Justo's new book Rendezvous with Justice provides an intimate look at their role in exposing the 1MDB scandal.
We might be biased, but over here at Whale Hunting we believe the 1MDB scandal is one of the most fascinating of all time. It began nearly 14 years ago and it's still going strong. We believe there's a chance Jho Low's finale is about to unfold (see our speculation here).
The latest contribution to the 1MDB tapestry is Xavier and Laura Justo's Rendezvous with Injustice, self-published earlier this month. You'll recall that Xavier worked at Petrosaudi at the time that Tarek Obaid struck the deal that marked phase one of the theft of billions from 1MDB. He later got into a dispute over money owed to him and took the company's entire e-mail records, which he and Clare Rewcastle-Brown negotiated to sell to a Malaysian newspaper tycoon.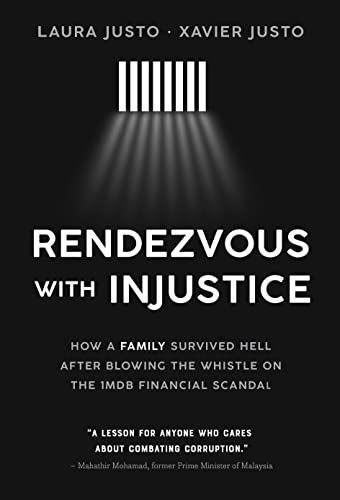 That harddrive was explosive and included some of the clearest evidence at the time that a massive crime had taken place. Clare's post on the mysterious journey of $700 million (part of a $1 billion joint venture) to a Seychelles company called Good Star was particularly amazing.
But that was just the beginning for Xavier and Laura. Petrosaudi conspired to get Xavier arrested in Thailand on charges of extortion. For awhile, it seemed like they were about to throw away the key until the Swiss government intervened. After Najib was voted out of power, Xavier finally got his multi-million dollar payment for selling the hard drive.
Xavier and Laura worked together to write this book and it's full of great anecdotes from their first-hand experience of this strand of the scandal. What's especially great about it is the changing perspectives on the events from Xavier to Laura.
The story of Paul Finnegan, a corrupt abomination of a human being pretending to be from Scotland Yard and later threatening Laura with unspeakable things, really got my blood boiling. This guy belongs in prison in the very least...
Here are some other choice sections from my reading:
On Tarek Obaid and his lifestyle:
On one occasion, I went to the Mayo Clinic in the US with him. He was in his element, truly believing that he might be suffering from every possible disease under the sun. Of course, they didn't find anything (although it should have been clear enough to them that his head was sick because of his lifestyle).
Afterwards, we flew by private jet to Las Vegas, where Prince Turki was waiting. Over the next three days, he and Tarek lost everything they could at blackjack. One of the managers of the Encore casino actually told me that they could have won from time to time, if they'd only played logically. Some people find pleasure in losing and not in winning. Odd but true.
That experience in Vegas actually shocked me. At the hotel's private pool were dozens of young women just waiting to be "chosen." It was like they were fish in a kitchen aquarium, waiting to be caught and plated.
On why Xavier asked for money for the Petrosaudi harddrive:
Clare asked me what I wanted in return for handing the documents over in their entirety. I thought for a moment. I told her I wasn't holding out for riches but that I had to protect myself and my family from any trouble that might ensue. What I wanted, I said, was the equivalent of the money PetroSaudi owed me, nothing more. Of course, as I have related, that meant $2.5 million — in other words, a lot of money.
I have been asked many times to explain this request, and why I asked for money instead of just handing over the documents without monetary compensation.
My answer has never changed. I thought it was likely that handing the documents to a journalist would bring me trouble, and that I would need money to defend myself or settle any difficulties. Naturally, I could barely imagine what these might be and what would actually happen. I wasn't out to get rich from simply leaking documents — I was never that kind of person, and if I was I could have contacted Jho Low or others close to Najib Razak to get a better price for my silence. After all, the data I had proved they were all corrupt. This thought never crossed my mind, however.
On how he was forced to confess by a fake Scotland Yard detective in a Thai prison
As I entered, I recognised Colonel Pongsawai, who had arrested me in Koh Samui, and Paul Finnigan, the detective from Scotland Yard. The room was air-conditioned and pleasantly cool, and they offered me a cup of coffee and a cake. Paul told me again about the ongoing international investigation, and repeated his plea for my co-operation. This would include signing confessions which he would dictate. He told me I would have to do everything according to his instructions.
I explained once again that I could not and would not confess to crimes I had not committed. His response turned into a threat: he warned me that I could either accept what was on offer and be home before Christmas, or refuse and spend the next nine to ten years of my life in cell number 7, which he described as the worst prison cell in Thailand. He also told me that all of my requests for bail would be refused. I asked for a cigarette and said I needed time to think it over. My mind was racing; the thought of spending years in that hellhole terrified me.
Tormented by the reality of the situation I found myself in, aching for my freedom and to be back with my wife and son, I decided I had no choice but to accept Paul's proposal.
There are so many more moments I'd love to share, but any long-time 1MDB watcher should buy this book to experience them first-hand.
💡
This is WHALE HUNTING, a newsletter delving into the secret worlds of money and power that we became obsessed with during our multi-year investigation into the globe-sprawling 1MDB scandal. That project changed our entire worldview. We wrote a book about it. We were long-time reporters for the Wall Street Journal before setting off on our own last year to create Project Brazen, a journalism studio and production company. We're creating books, podcasts and documentaries, and we'll share behind-the-scenes insights into the characters and stories we find along the way.
Get in touch with us: whalehunting@projectbrazen.com
You can also follow Whale Hunting on Twitter and Project Brazen on Instagram.
Join our Discord server to chat about Whale Hunting scoops, get behind-the-scenes insight into projects like Fat Leonard and join the hunt for Jho Low – we'll post clues as they come to us.
If you like what we're doing, please consider changing your subscription to a paid one. Your donations help us spend more time on the newsletter.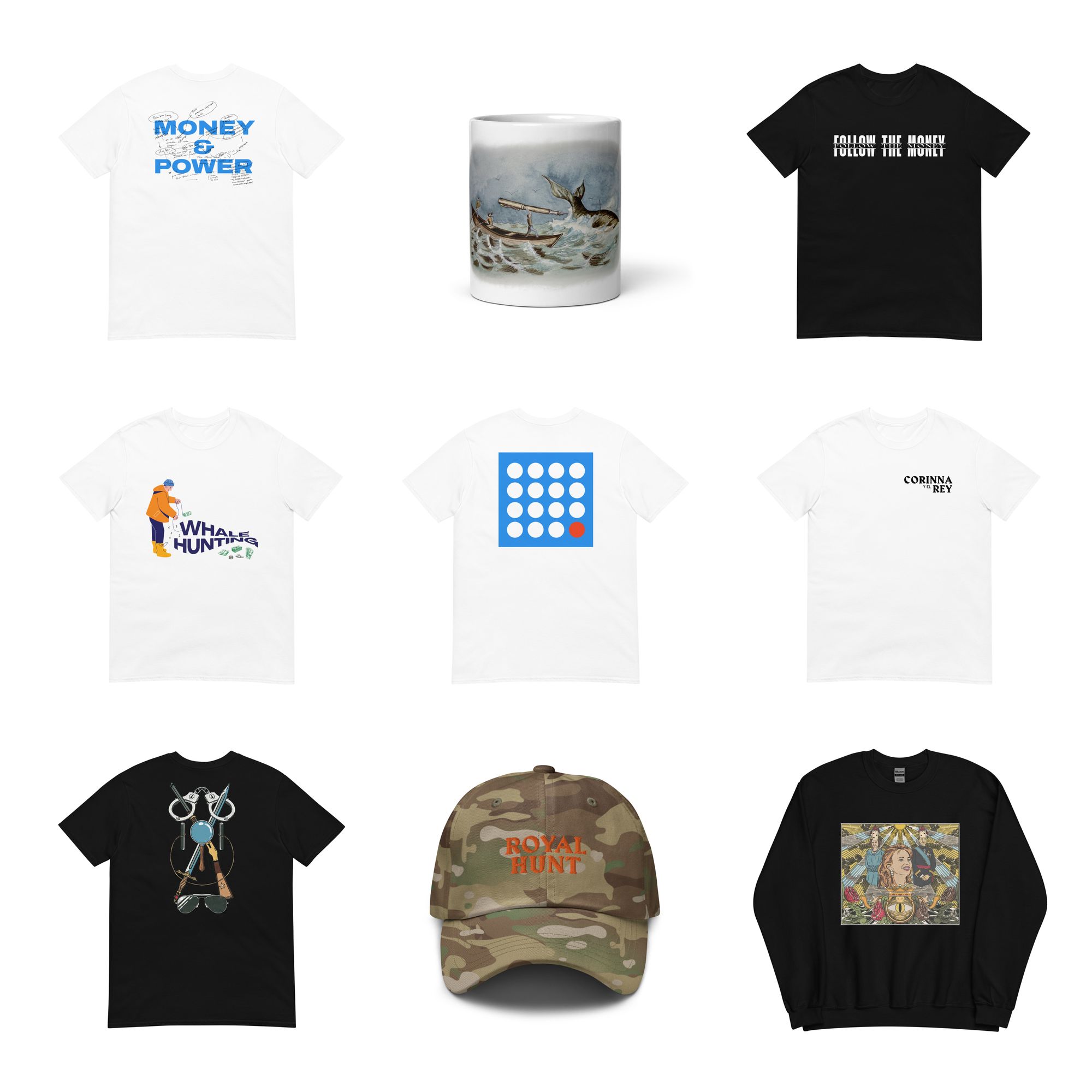 Join Whale Hunting for free!
Stay connected with Whale Hunting and receive the latest updates in your inbox.