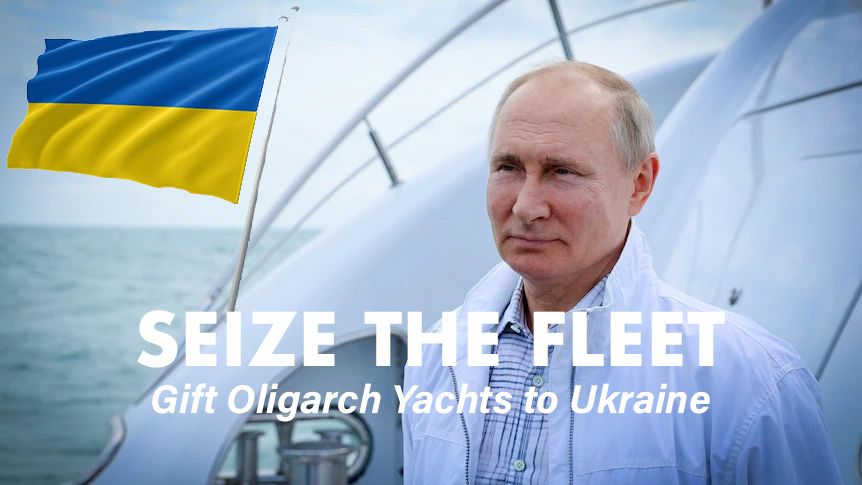 Welcome to the inaugural column of Yacht Watch (Tagline: "We're going to need a bigger boat") from Whale Hunting Contributor Alex Finley, a novelist and former CIA officer with the insight to explore who runs the world through the prism of super yachts. This will be a monthly feature. We wanted to start a bit later, but felt compelled to jumpstart the series as Russian oligarchs desperately try to relocate their floating palaces to safe havens amid efforts by Western countries to ratchet up the pressure on Putin and his cronies to stop the war on Ukraine. Welcome, Alex!
---
By Alex Finley
As sanctions fell on several of Russia's vaunted oligarchs following Vladimir Putin's invasion of Ukraine, eyes began to turn to their vast wealth. "We are joining with our European allies to find and seize your yachts, your luxury apartments, your private jets," President Biden said in his State of the Union address Tuesday.
"We are coming for your ill-begotten gains," he said.
As a former CIA officer who has been studying Russian influence operations for years, I have watched the two-faced game unfold: Russia's oligarch class enjoying the benefits of the democratic and open societies that Putin has been trying to destabilize, often with the support of those very same oligarchs. Russia is a great place for corrupt people to make money. But when it comes time to spend it, they prefer the West and its rule of law. It's not like they're going to keep their money in Russia — it's not safe there. After all, look at how much they managed to steal from the Russian people. And yet, we mere mortals can't help but be a little starry-eyed and curious. I mean, those yachts are just so damn big, their luxury so excessive. Of course we want a peek inside this rarefied world.
Alas: according to data collected by marinetraffic.com, many oligarchs hit by sanctions appear to have fled any waters where those measures might actually bite. But even those left behind might find a quieter fate than we might imagine. Some observers have called to sell the yachts and use the money to fund Ukraine's defense. Others have imagined allowing refugees to live on them. I've heard rallying cries to sink the beasts (a Ukrainian shipyard worker in Mallorca tried this on the Russian yacht he was working on and managed to partially sink it. Hauled before a judge, he said, "I don't regret anything I've done and I would do it again.") I suggest giving the yachts to the Ukrainian navy, since many are armed with missile-defense systems and have submarines. However, a report in Le Monde assessed the legal difficulties of actually seizing and confiscating the yachts. Meanwhile, UK Transport Secretary Grant Shapps said on Twitter he wanted to stop all Russian-linked boats from entering UK waters. No one has said yet what will happen to ships already there.
Whether the yachts will be seized, frozen, or simply kicked out, then, remains to be seen. It's unclear what will happen to the assets the oligarchs have left behind. As the impact of sanctions ripple across the galaxy of Putin-linked oligarchs, we're left to wonder: Will governments across the globe really seize these enormous boats? And perhaps give a lucky few of us a chance to bid on them at auction? Dilbar may give us our first case study, as German authorities reportedly seized her yesterday.
Whatever the case may be, now is a good time to take stock of some of the yachts reportedly owned by the most notable Russian oligarch yachts. (A caveat: Given the complexity of their ownership structures, not all can be confirmed. Prices are also imprecise.)
Rogues' Gallery
Yachts belonging to Putin and the Oligarchs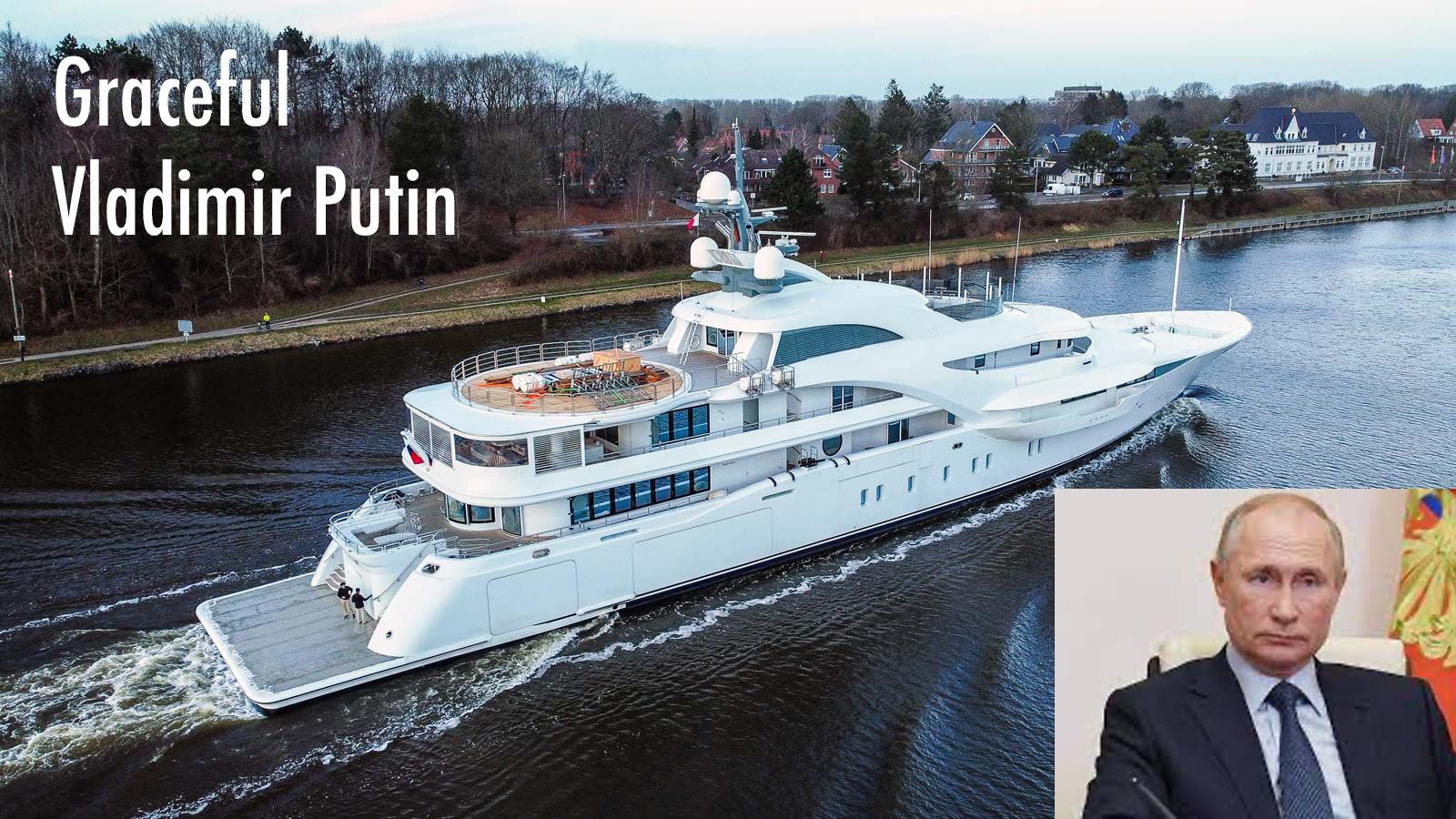 Individual: Vladimir Vladimyrovich Putin, president of Russia
Industry: government
Estimated Net Worth: Read the Whale Hunting Rich List investigation into Putin's Net Worth
Yacht: Graceful
Flag: Russia
Price: $100 million
Like most government bureaucrats, Vladimir Putin can afford a yacht. That's just how Russian government salaries roll, I guess. Or ⁠— and I'm just spitballing here ⁠— Putin might have some illicit money tucked away. In early February, his yacht high-tailed it out of Hamburg, Germany, where she was being refurbished, setting off speculation that the Russian president was about to launch his war. She is now nestled safely in Kaliningrad, Russia beyond the reach of any western authorities.
Graceful has all the amenities a strongman dictator like Putin would want, including, reportedly, an indoor pool that converts into a dance floor with bright colored lights and towel cabinets that double as vodka bars. But is one pool ever enough? Especially for someone on a boat already surrounded by water? Never fear: Graceful also has a spa pool, as well as two plunge pools, for a hot or cold dip. The yacht also features a theater where Putin can enjoy a screening of Armando Iannucci's Death of Stalin. Graceful also has a wine cave with space for 400 bottles. Anyone thinking about sinking the boat or sabotaging it in some way: please save the wine.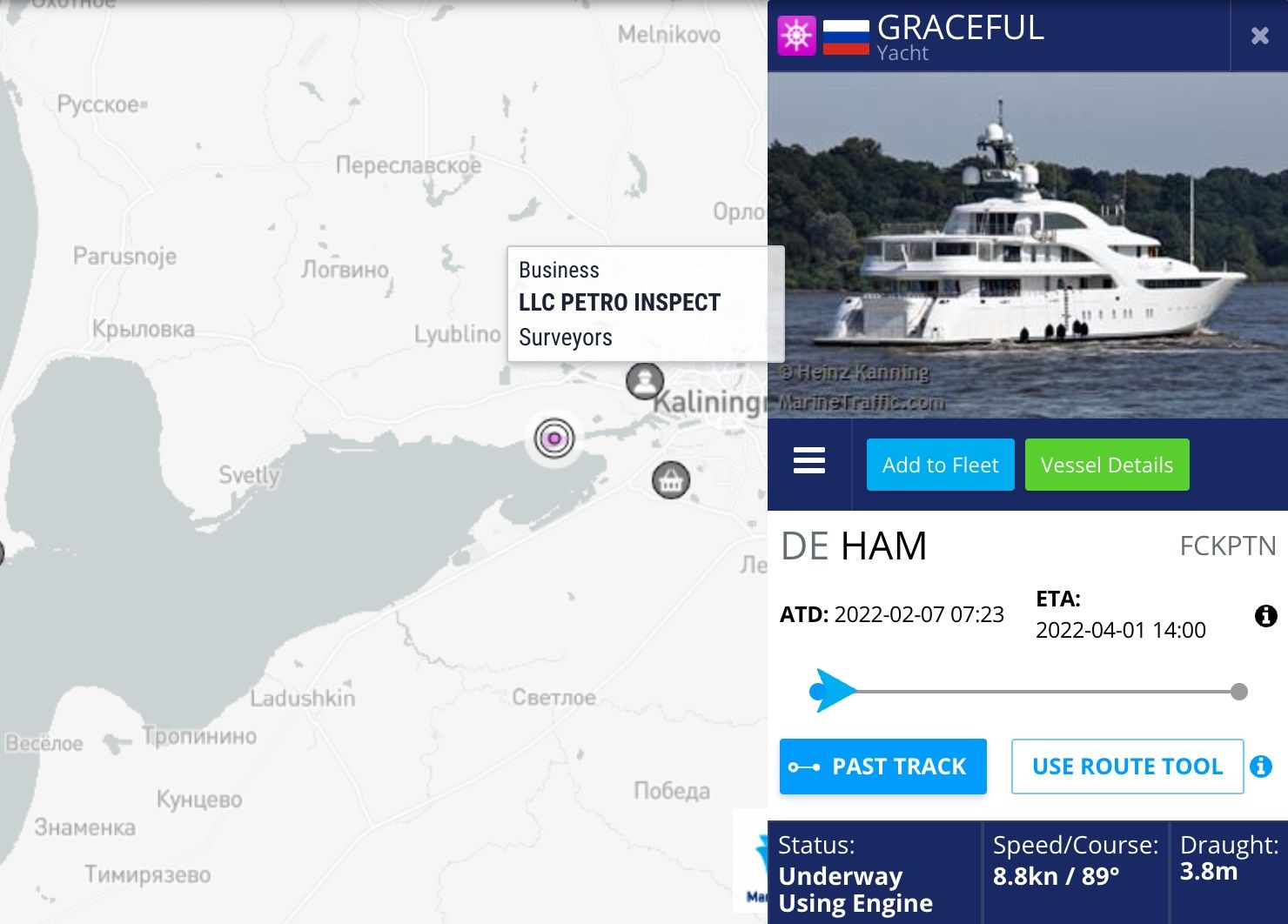 Whale Hunting is FREE if you subscribe. If you want to support what we're doing please feel free to opt for the paid subscription.