Forbes Magazine in September listed Changpeng Zhao, a.k.a. CZ, the Chinese-born founder and CEO of crypto-trading exchange Binance, as the 22nd richest person in Singapore, a tiny island nation of 5.5 million people. The magazine put the wealth of CZ, as he's known, at $1.9 billion.
 But CZ, who fully controls Binance, by far the largest crypto exchange in the world, believes this valuation grossly underestimates his wealth. He's coy about exactly how much he's worth, say people who talk to him, and that's understandable given the various regulatory challenges he's facing around the world.
 So far in this series to uncover the world's richest people, Project Brazen has looked at Middle Eastern royals, rulers whose personal wealth is vast and blurred with the assets of their states (See last week's post on UAE President and Abu Dhabi royal Khalifa bin Zayed al Nahyan here). Another fruitful area of exploration for under-counted wealth is the crypto world.
Whale Hunting is FREE if you subscribe. If you want to support what we're doing please feel free to opt for the paid subscription.
 Singapore, the tiny island state where I live, has become a magnet for crypto billionaires, attracted by its practical approach to dealing with the industry. The country has received applications from hundreds of crypto services to operate, and while it reviews these, it's allowing entrepreneurs to set up shop under an exemption from holding a license.
 Vitalik Buterin, a co-founder of Ethereum, is based here. So is Crypto.com, the crypto exchange, which paid $700 million this month for the right to rebrand Los Angeles' Staples Center, home to the Lakers, as Crypto.com Arena. (You've probably also seen their ad campaign, featuring Matt Damon.) The Winklevoss twins, too, have been hiring aggressively in Singapore for their Gemini crypto exchange.
 Singapore's most famous crypto resident, however, is CZ, a charming Canadian-Chinese man in his mid-40s, who rides around his gated neighborhood of mansions on an electric scooter. Like many of the crypto elite who've chosen Singapore, CZ lives in hope of a full license.
 Many are hostile to Binance, in large part because regulators can't work out where it's based or much about how it operates (hat tip to our former colleagues' front-page story on Binance earlier this month). The platform has faced bans in the U.S. and U.K. In May, Bloomberg reported the U.S. Justice Department is investigating whether Binance has abetted money laundering.
 So getting a handle on CZ's wealth isn't the easiest thing to do. But there's a rumor in the crypto world here that he may be the world's richest person.
 Binance is massive. Coinbase, the U.S.-based crypto exchange, was valued at $65 billion at its IPO earlier this year. Coinbase dominates the U.S. market, but it's much smaller than Binance on a global stage. (According to CoinMarketCap, Binance on one day early this week processed $31 billion worth of trades for bitcoin and other cryptocurrencies compared to $5 billion for Coinbase.)
 Binance, which CZ founded in 2017, has a 70% global market share of cryptocurrency trading activity, compared to 6% for Coinbase.  So a back-of-envelope calculation of Binance's valuation (using Coinbase as a benchmark) could be something like $760 billion if you only looked at processing of transactions alone.
 However, a more accurate valuation is based on revenues, not share of trading activity. Our sources say that Binance's revenues are  more than four times higher than Coinbase. So by its own internal analysis, it's worth closer to $350 billion.
 Binance is not publicly listed, and CZ holds around 90% of the shares. So, by this reckoning, he could be worth some $315 billion, about $25 billion shy of the entire GDP of Singapore, his new home. With crypto trading growing rapidly, he believes that could rise even higher.
 Publicly, CZ has been more circumspect, telling sovereign wealth funds that Binance is worth between $200 billion and $300 billion.
 Even more importantly, the regulatory issues Binance is navigating significantly impact its overall valuation. Binance isn't in a great position to list its shares publicly, so assuming the $350 billion is highly theoretical. But even if you knock off $100 billion, suggesting Binance is worth $250 billion (which is also the midpoint of his public valuation range), CZ is still a strong candidate for the richest person on earth with a potential wealth of $225 billion.
 This, of course, is a nearly unbelievable amount of wealth. By publicly available data, Elon Musk is the world's richest person with a total wealth of $203 billion, Forbes said in September. (That made him only the third person to pass the $200 billion mark after Jeff Bezos and Bernard Arnault, Forbes said.)
 Let's not forget that statistics about cryptocurrencies need to be taken with a pinch of salt. Trading volumes can be artificially pumped and it's hard to get realistic numbers. And, although liquidity has improved over a few years ago, it's also unclear how much of CZ's wealth could be turned into fiat currency, which you still generally need to buy assets like mansions, superyachts and the like.
 We hear that CZ has huge ambitions to introduce himself to the world, becoming a philanthropist (giving away most of his wealth over his lifetime) and doubling down on all things crypto. He said in a Twitter spat with Musk on Tuesday that he viewed defending "the crypto industry as my life's mission."
 What's for sure is that Forbes' number for CZ is many factors too low. Our rough estimate of CZ's net worth is just the potential value of his ownership of Binance shares and doesn't take into account his personal holdings of cryptocurrencies. Our sources say he owns a huge amount of Bitcoin, too. The mysterious Satoshi Nakamoto, founder of Bitcoin, has wallets worth approximately $73 billion.
 So here's our updated RICH LIST, with CZ taking the lead. We're updating the Skiff here.
| | | |
| --- | --- | --- |
| Name | Estimated Wealth | Category |
| Changpeng Zhao | $225 billion* | Crypto |
| ​Khalifa bin Zayed al Nahyan | ​$50 billion* | Royal |
 CZ, who was born in China and moved to Canada as a child, worked as a programmer in New York developing trading software, including for Bloomberg. He found that job so easy that he didn't need to work many hours and was still a top performer.
 Back in Shanghai, CZ sold his apartment to fund the launch of Binance in 2017. Soon after, the Chinese government issued a ban on crypto exchanges. Since then, Binance has been looking for a home. The company was based for a while in Japan, but now doesn't disclose a location.
 CZ moved to Singapore two years ago. (Binance itself is incorporated in the Cayman Islands.) In September, he suffered a setback when Singapore's monetary authority ordered Binance to halt offering some products to local residents.
 As he awaits a full license, CZ is hedging his bets, buying a home in Dubai, another crypto-friendly locale. "I want to show that we are committed to the place, so I bought an apartment there," he told Bloomberg last week.
 Whatever happens to Binance, and how it finally comes to terms with regulators, CZ looks likely to be among the world's wealthiest people for years to come.
-- Tom
---
A new occasional feature at WHALE HUNTING will be a Q-and-A with an interesting person from the areas we're exploring. This week, we talk to Nairobi-based investigative reporter Emmanuel Freudenthal, who is the creator of the fascinating crowd-sourced journalism project Dictator Alert, which sends out broadcasts when planes owned by autocratic or kleptocratic states land in international airports. His volunteers have set up antennas in countries around the world.  
Dictator Alert has been going for about a year. How did the idea come about? What kind of journalism do you focus on?
 The current Dictator Alert project is an expansion of a Twitter bot created by Francois Pilet that tweets every time an aircraft owned by a dictator lands or takes off from Geneva airport. This history of this bot began around 2016 when Francois started talking with Mike Gerard, a retired British computer scientist based in Geneva. Mike was living near the airport and got upset by the plane noises above his house and so he built a website that discloses the noise levels of every aircraft landing in Geneva airport, to ensure they keep it within the rules. His setup had a microphone for the sound level and an antenna that collected data sent by aircrafts to share their position (they broadcast it to avoid crashing into each other). Francois' Twitter bot used Mike's list of aircrafts passing through the Geneva airport to see if any of them belonged to dictatorships, that's how the project was born.
 In 2019, the Dictator Alert project was expanded to track dictators over the whole world thanks to data from a website called ADSB-Exchange that collects data from antennas installed around the world by enthusiasts like Mike. This expansion was made possible by funding from OCCRP to develop a platform that was required to process the data from ADSB-Exchange. The funding was a one-off grant, now we are supported only by Patreon. The platform was brilliantly coded by Brandon Roberts and now Dictator Alert has a website and several Twitter bots that tweets when aircrafts used by dictatorships land in Paris, Geneva, London etc.
 Alongside the Dictator Alert project, I've also began to use flight data for investigations. The first one was for OCCRP, looking at private contractors doing air surveillance over Somalia, gathering information used for drone strikes that have killed civilians. I've also used such data for a Lighthouse Reports project that proved that the European Border agency witnessed the illegal pushback of migrants in the Aegean. This led to a EU Parliament investigation. Using similar data, for Le Monde, with Laura Motet, we found French businessmen who had broken the COVID travel restrictions to go to the beach with private jets.
 It's not easy to investigate with flight data but it's possible and I'm not the first to do this. Other journalists have tracked planes as far back as 2005 to reveal the CIA's extraordinary rendition flights.
What I love about your project is that it isn't a purely digital investigation. You guys have actual hardware installed out in the real world that's picking up data. How did you realize that you needed to take those steps? How many antennas do you have out there now?
 It would be very difficult to install antennas all over the world just for this project. So we are primarily using data from ADSB-Exchange as it's the only website that does not filter aircrafts (e.g. you can view the US military aircrafts on this website but not other flight tracking websites). The main downside of ADSB-Exchange is that the number of antennas is much smaller than the older commercial websites. Each antenna has a range of about 400 kilometers maximum, so with fewer antennas you can't track planes in some areas of the world, such as Africa or South America. To remediate this, I've installed a number of antennas in Africa. Such an antenna enabled us to expand ADSB-Exchange coverage and undertake the investigation into the US contractors in Somalia that I mentioned above.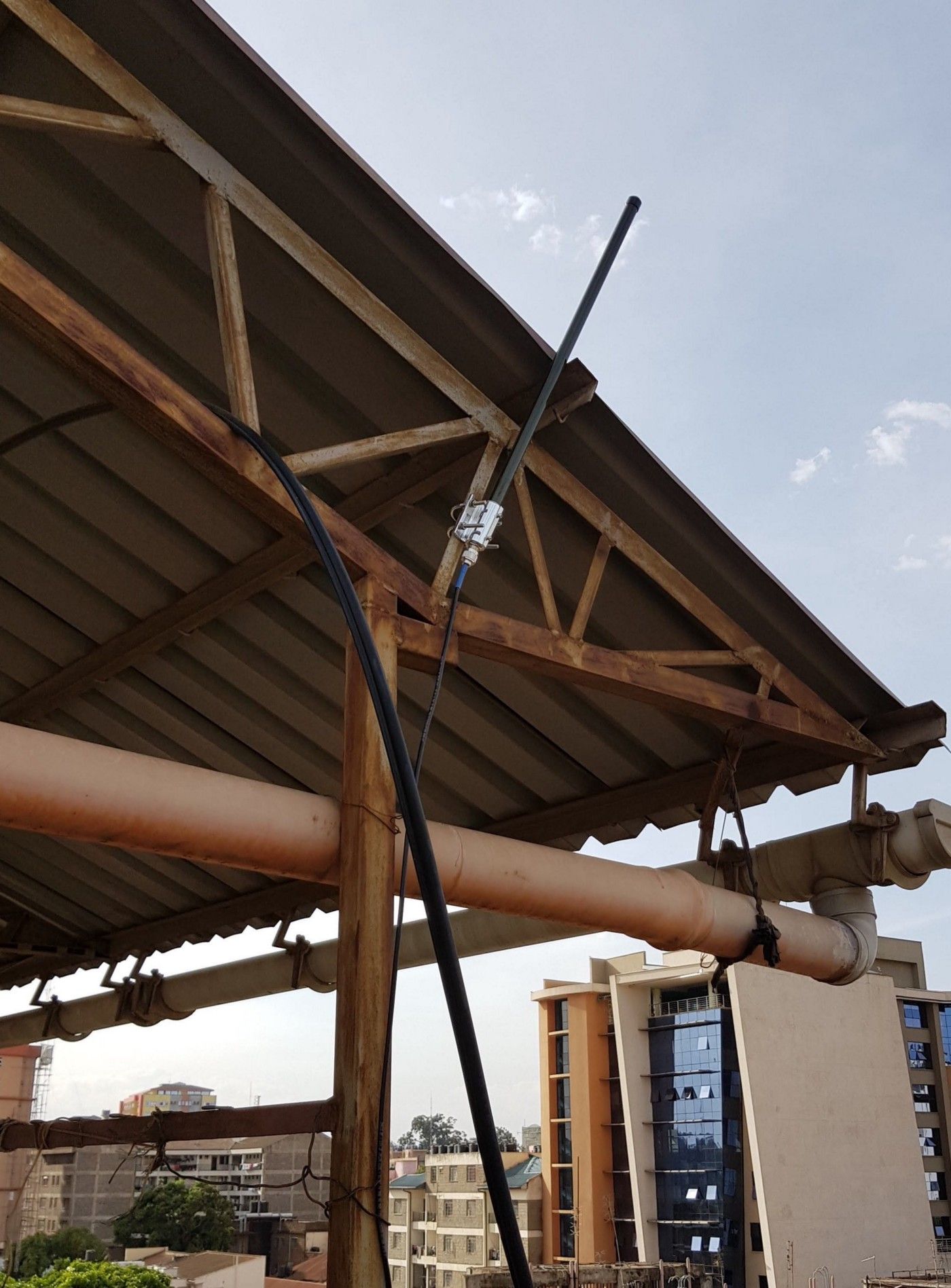 Since Dictator Alert went online, has there been any big moments for the project? Has it started helping with investigations or generating leads for investigations?
 The Geneva antenna had a number of big moments, like tipping police investigators in Geneva to look into Teodorin Obiang, the son of the President of Equatorial Guinea, who frequently traveled to Geneva. This led to the seizure of his yacht and a number of sports cars. More recently, the bot revealed that the former President of Algeria was in Geneva (in hospital) while protests were going on in his country. The other bots have also been used by activists to track their president's travels.

What's next for you and Dictator Alert?
 The Patreon supporters are really helpful in chipping-in some funds to support the project. Unfortunately, right now, we're running at a loss just keeping the dictatoralert.org website and Twitter bots online, in fact I've been paying some of the costs myself (with Francois Pilet and Margot Williams chipping in). So we have to be quite modest with any ideas for expansion
 What I'm hoping is that more people will start using the data from dictatoralert.org. I'd also really like to see more journalists to use flight data for their investigations. I've recently given two-day trainings in Paris to journalists from most of the largest French media. And I'm really looking forward to reading their stories!
---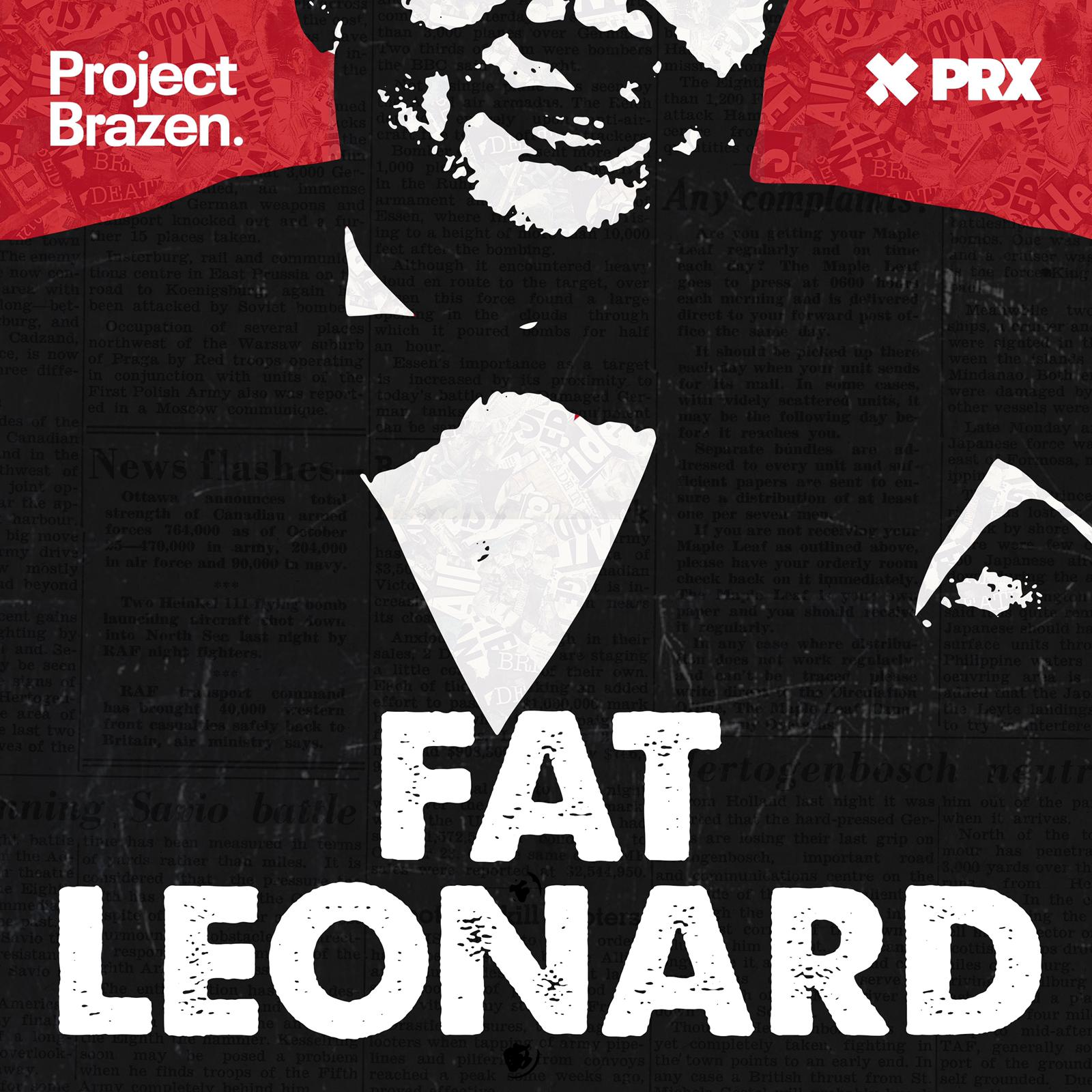 Check out the final episode of FAT LEONARD this week wherever you listen to podcasts. Links for Apple Podcasts and Spotify.
 Don't take our word for it.
 "Join me. I am obsessed with the Fat Leonard podcast. Beyond any superlative you can imagine." – Jennifer Taub, law professor at Western New England University School of Law
 "This is an incredible thing… This series and the corruption it depicts in the U.S. military is just amazing." – Ben Smith, columnist for the New York Times
 "I actually gasped and clapped my hand over my mouth at some of the revelations in this podcast. Bravo @TomWright - another torrent of scoops." – Anna Fifield, editor-in-chief of The Dominion Post
 Check out this longer piece on the podcast from the front page of the San Diego Union-Tribune about the revelations.
---
Things we read (and listened) to the end:
---
This is the fifth edition of WHALE HUNTING, a weekly newsletter delving into the secret worlds of money and power that we became obsessed with during our multi-year investigation into the globe-sprawling 1MDB scandal. That project changed our entire worldview. We wrote a book about it.
We were long-time reporters for the Wall Street Journal before setting off on our own earlier this year to create Project Brazen, a journalism studio and production company. We're creating books, podcasts and documentaries, and we'll share behind-the-scenes insights into the characters and stories we find along the way.
---
Get in touch with us: bradley@projectbrazen.com and tom@projectbrazen.com
You can also follow Whale Hunting on Twitter.
Join our Discord server to chat about Whale Hunting scoops, get behind-the-scenes insight into projects like Fat Leonard and join the hunt for Jho Low – we'll post clues as they come to us.
If you like what we're doing, please consider changing your subscription to a paid one. Your donations help us spend more time on the newsletter.