On Tuesday, famed Cambodian dancer Sophiline Cheam Shapiro staged an unsanctioned dance in the Metropolitan Museum in New York to spotlight the nation's attempts to reclaim its stolen heritage. (Photos and video of the performance are available here.) The focus of her dance were statues looted by Douglas Latchford, a
On Tuesday, famed Cambodian dancer Sophiline Cheam Shapiro staged an unsanctioned dance in the Metropolitan Museum in New York to spotlight the nation's attempts to reclaim its stolen heritage. (Photos and video of the performance are available here.)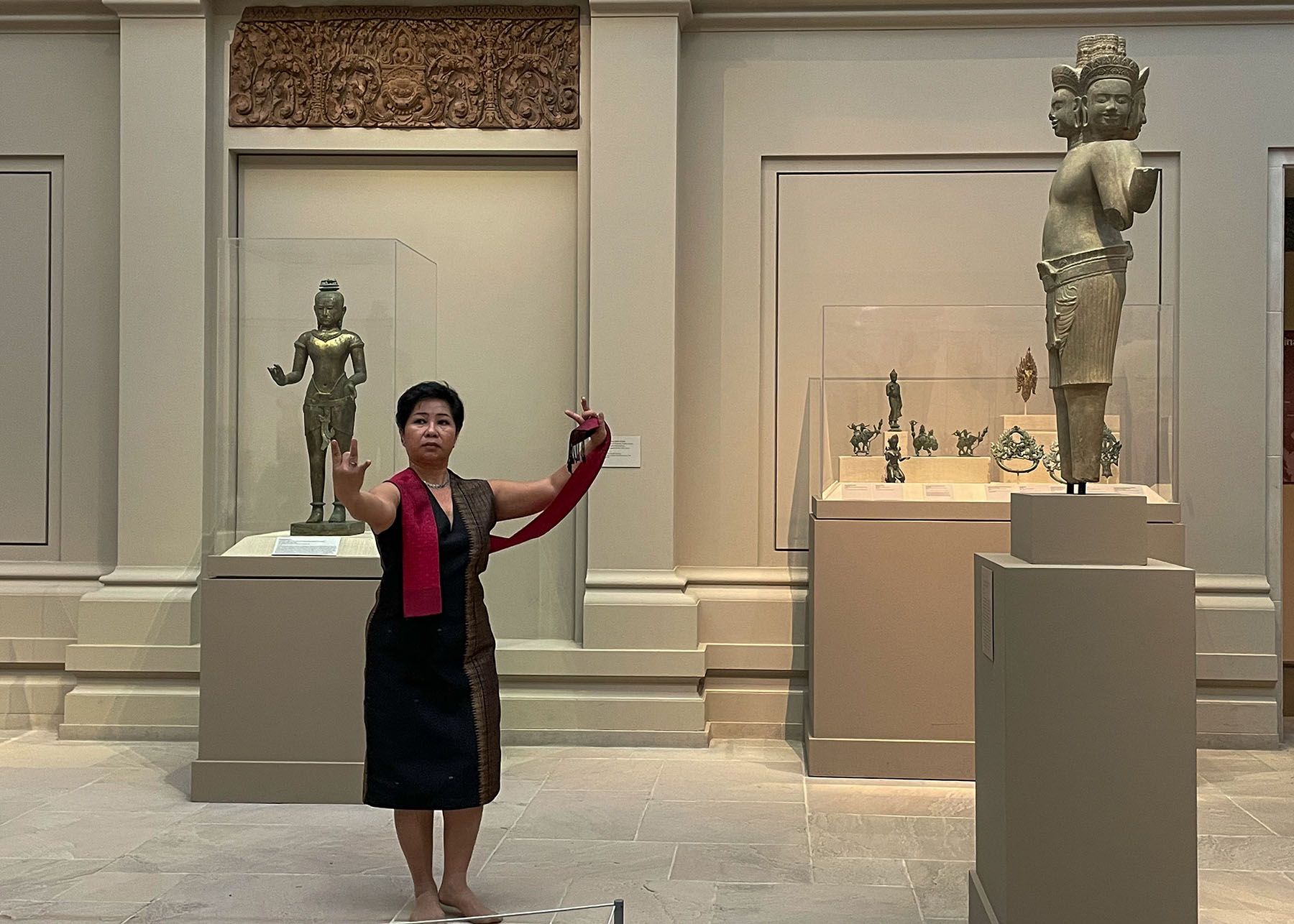 The focus of her dance were statues looted by Douglas Latchford, a British collector, the central character of our latest explosive podcast.
Out today, DYNAMITE DOUG, hosted by actor and activist Ellen Wong (GLOW, Scott Pilgrim), is based on secret recordings, emails, and over 30 interviews. It paints a devastating picture of Douglas Latchford's decades-long con and the crucial role played by a senior curator at the Metropolitan Museum.
For 50 years, Latchford was the world's premier expert on Cambodian art, supplying priceless statues to Western museums and private collectors.
But his fame masked a dirty secret.
This is a story the art world doesn't want told.
The Met is declining to return to Cambodia a number of statues that were looted by Latchford.
So, Sophiline on Tuesday staged an unsanctioned dance performance, focusing on an 8th century Khmer masterwork known as a "harihara," which was stolen by Douglas Latchford in the 1970s but still sits in the Met.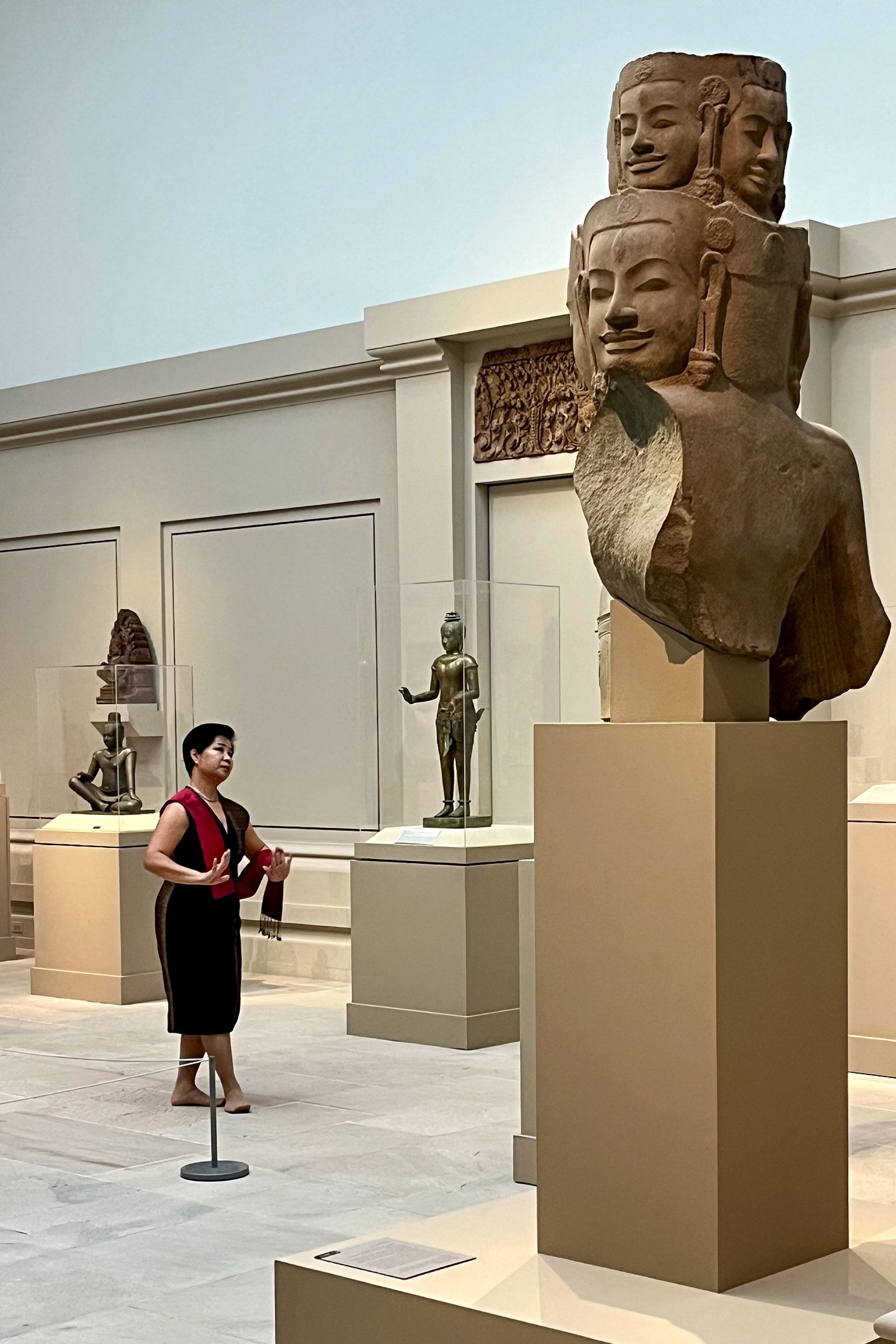 "For us, the statues are spiritual, and belong back in Cambodia," Sophiline said. "The 'harihara' in the Met is one of the most urgent priorities for Cambodia as it seeks the return of its stolen property."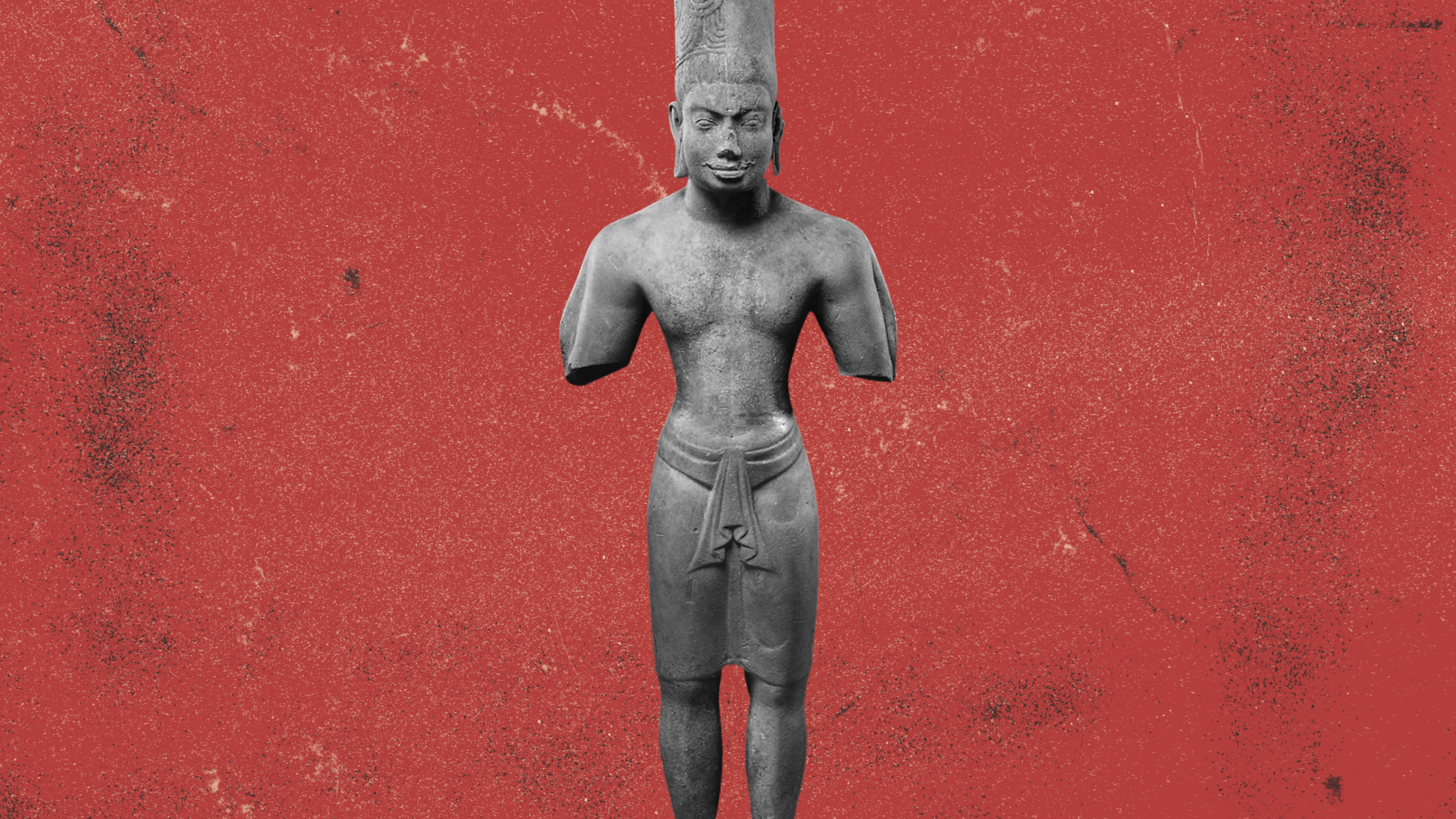 Project Brazen commissioned a replica of the "harihara" by New York sculptor Zaq Landsberg, which it will present to Sophiline at a symposium in New York on Wednesday March 1 (details below).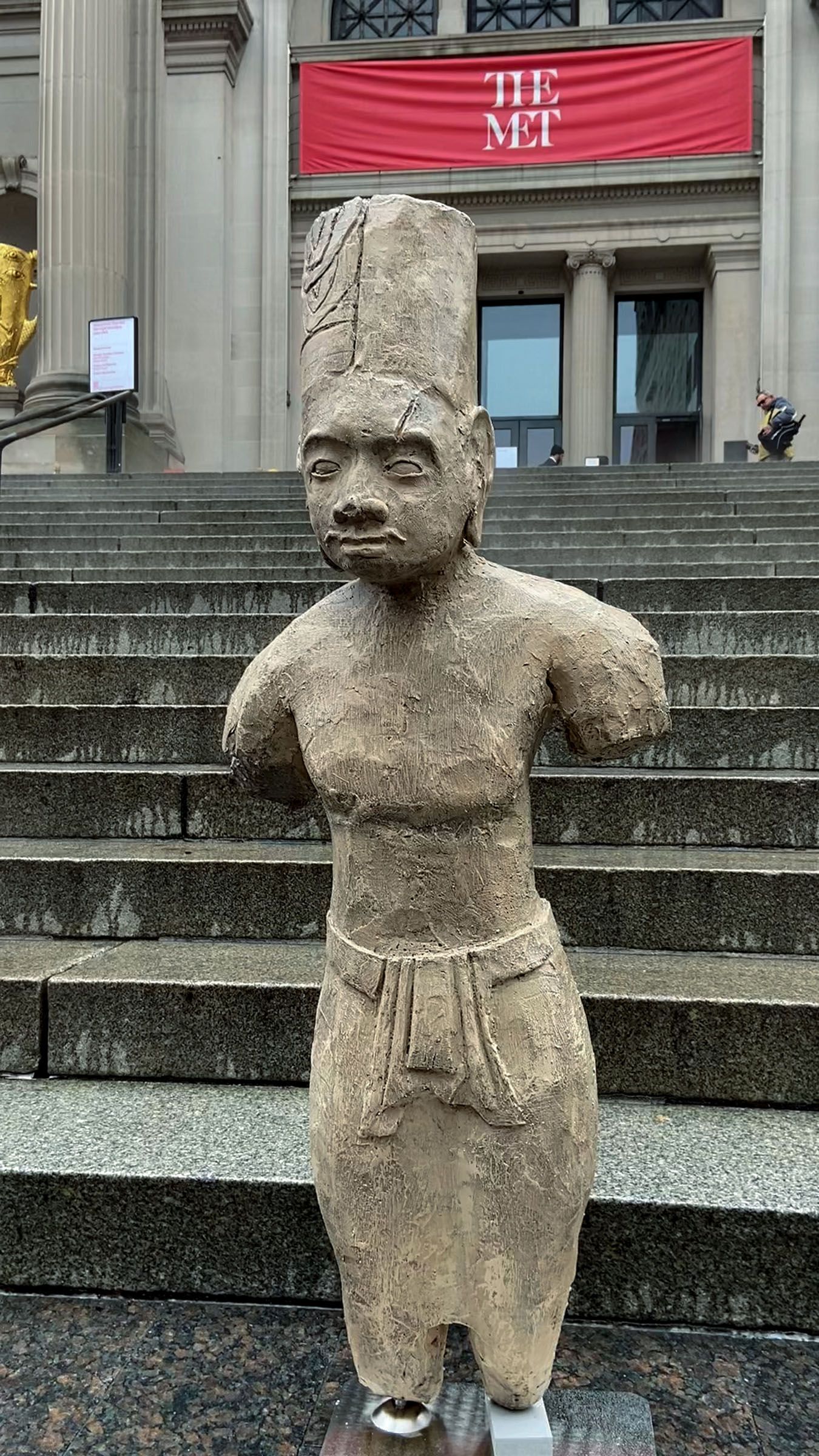 Unlike the Elgin Marbles in the British Museum, and other longstanding controversies over stolen art, our story isn't ancient history. This tale is happening now.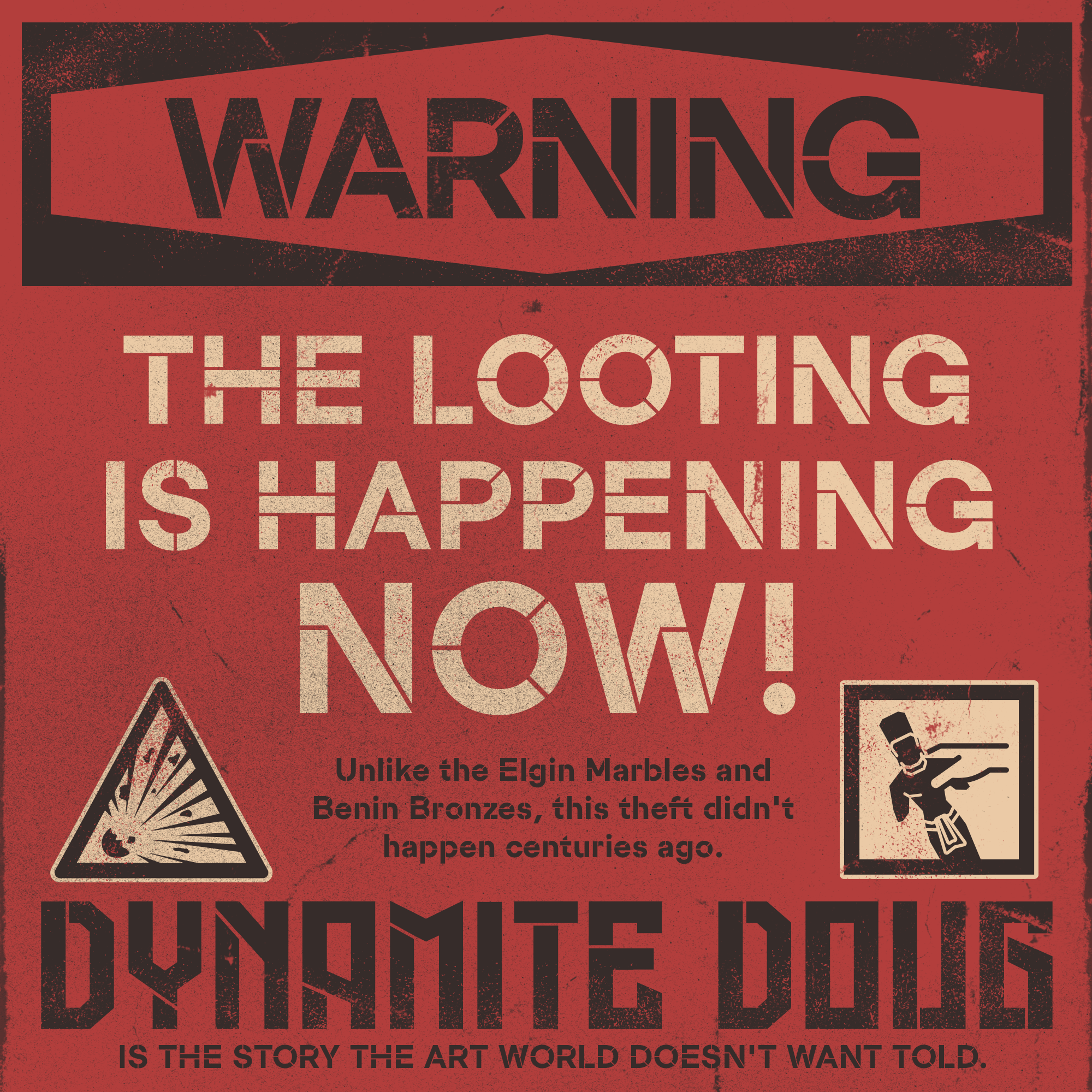 To accompany the podcast, Project Brazen on Wednesday launched a website, The Loot Museum, including a tracker of stolen art in collections around the world and the status of plans to return pieces.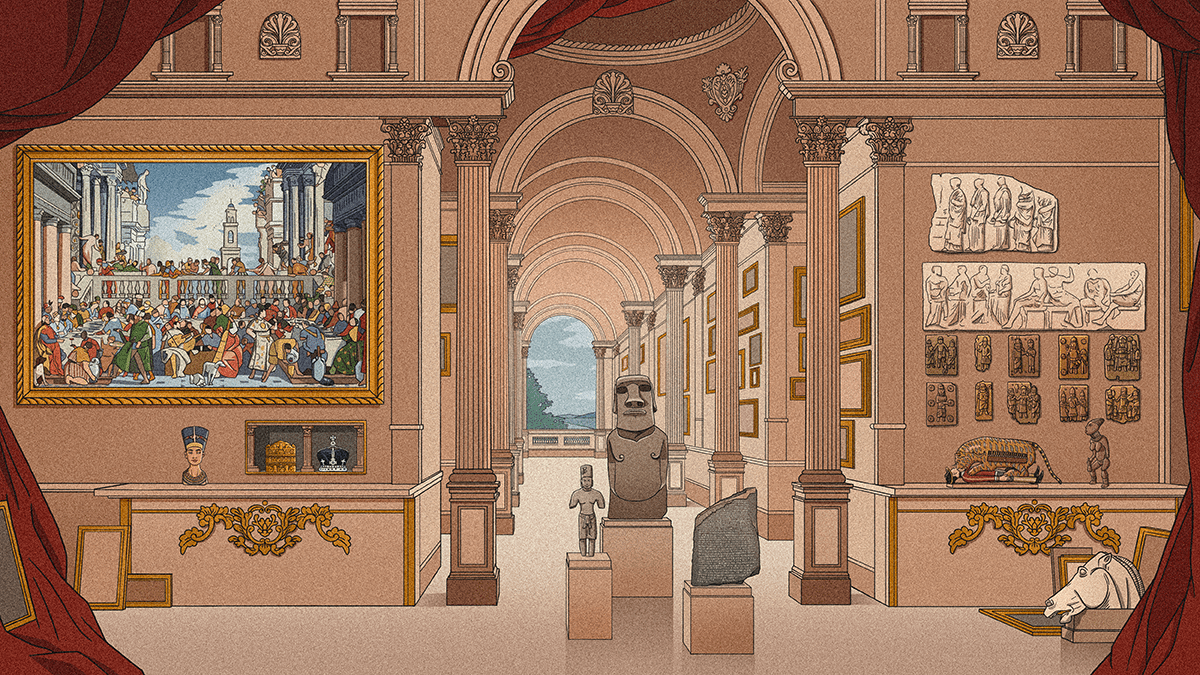 From the 1970s, Douglas colluded with the Khmer Rouge, a genocidal regime, to strip Cambodia of its cultural heritage. As the country descended into bloodshed, Douglas stole almost everything. And he kept on thieving right up until his death in 2020.
After the Khmer Rouge fell, Sophiline was one of the first students in Cambodia of traditional dance (which the murderous regime had banned). She has won numerous awards and is the recipient of the National Heritage Fellowship, the U.S. government's highest honor in the folk and traditional arts.
Join Whale Hunting for free and get our latest updates right in your inbox.
---
On Wednesday March 1 between 5pm-6pm, Project Brazen is hosting a symposium at the Greene Space in New York, where Sophiline will describe the importance of these statues in Cambodian culture as part of a panel discussion. Podcast host Ellen Wong, a Cambodian-Canadian, whose parents escaped he Khmer Rouge, will make opening remarks.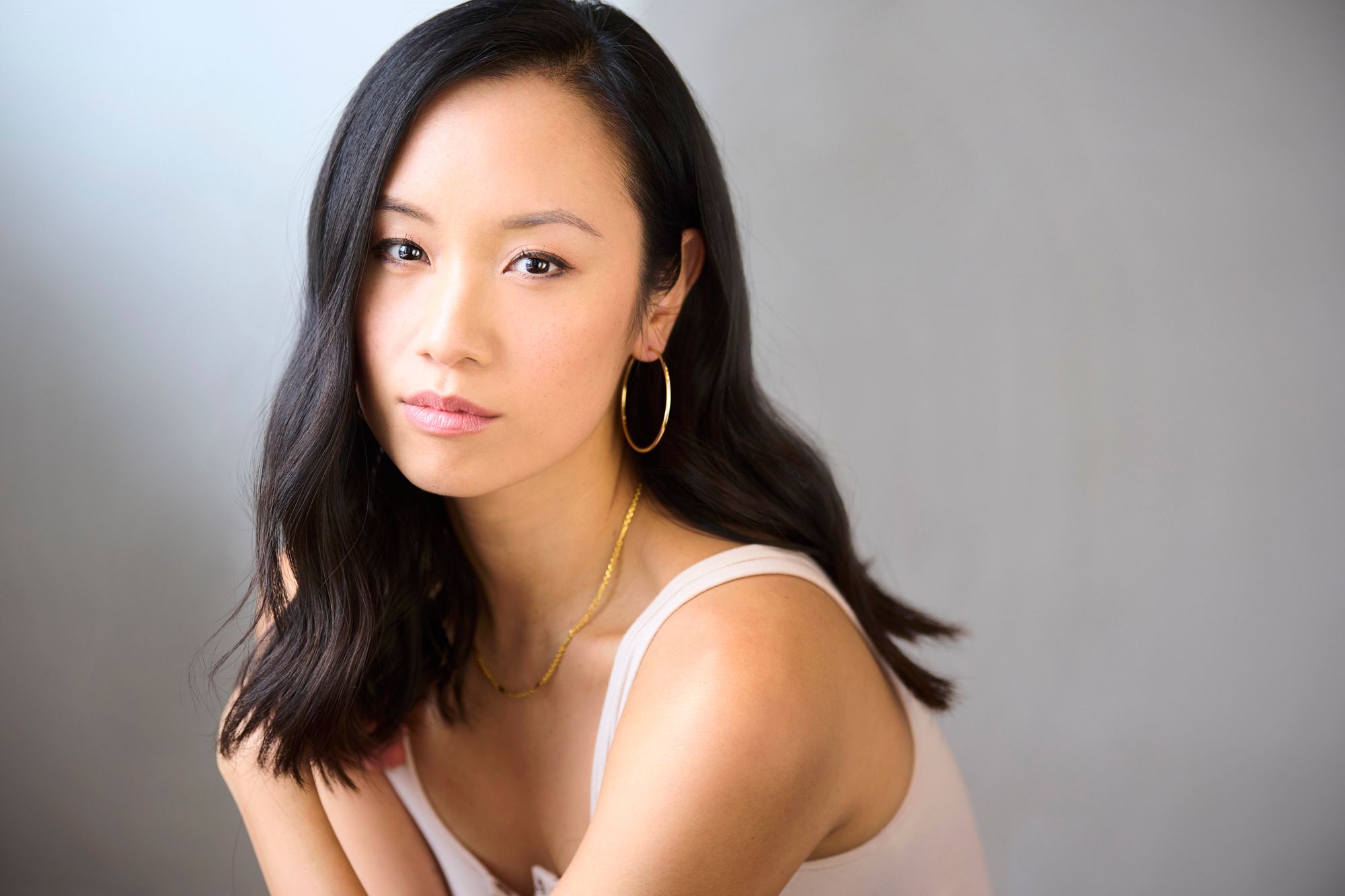 "This is an incredibly important and personal story for me to help put out into the public eye," Ellen said. "I can't wait for everyone to experience it and see this horrendous theft that is still going on today."
Brad Gordon, an American lawyer appointed by Cambodia's government on its art repatriation efforts, will announce some news. Other panelists include Jason Felch, author of "Chasing Aphrodite, the Hunt for Looted Antiquities at the World's Richest Museum" and Gary Vikan, former director, Walters Art Museum, Baltimore.
If you're in town, we'd love to see you there. Drinks and canapés afterwards.
We're dropping one episode of DYNAMITE DOUG per week from March 1, but Brazen+ subscribers on Apple Podcasts can binge all six episodes now.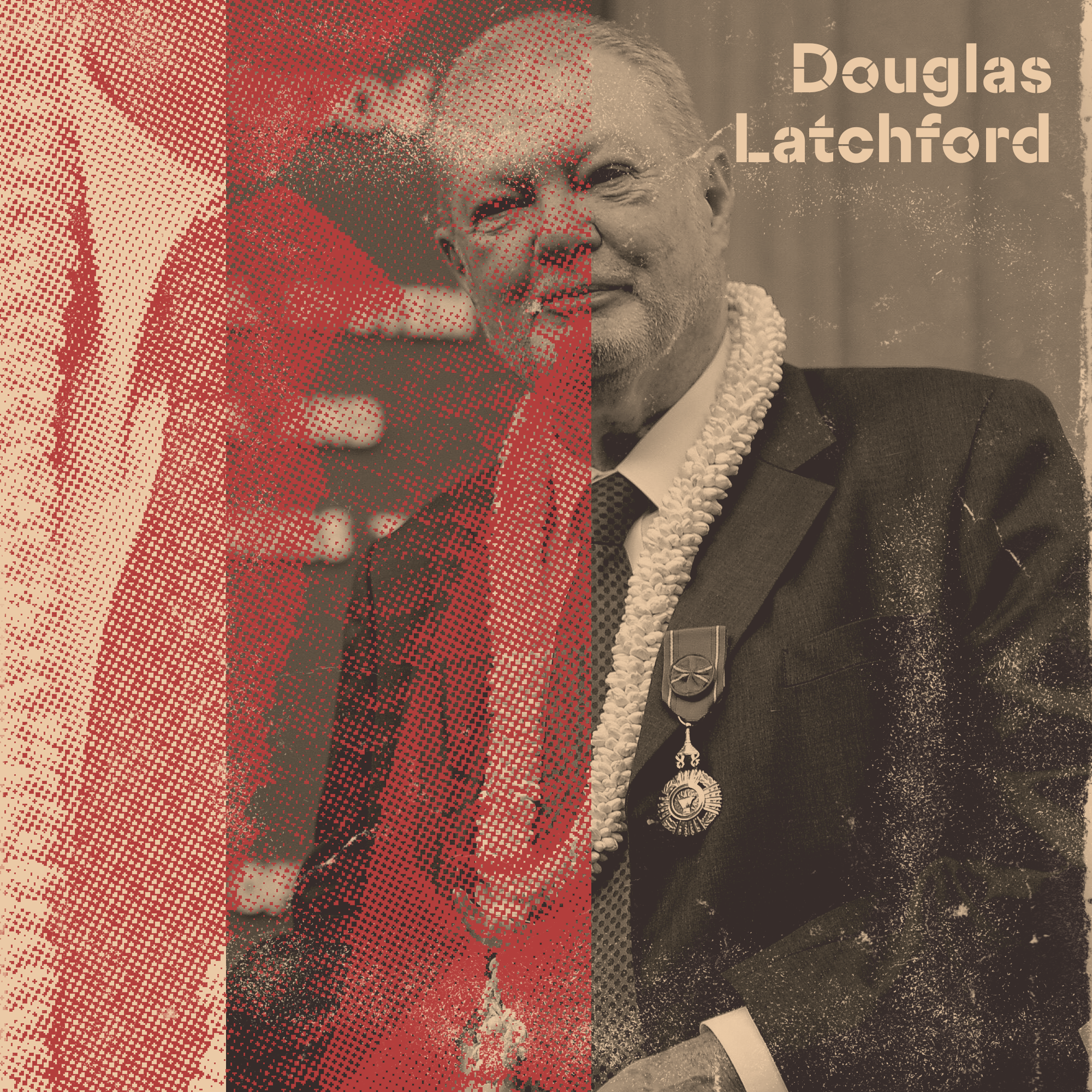 ---
💡
This is WHALE HUNTING, a newsletter delving into the secret worlds of money and power that we became obsessed with during our multi-year investigation into the globe-sprawling 1MDB scandal. That project changed our entire worldview. We wrote a book about it. We were long-time reporters for the Wall Street Journal before setting off on our own last year to create Project Brazen, a journalism studio and production company. We're creating books, podcasts and documentaries, and we'll share behind-the-scenes insights into the characters and stories we find along the way.
Get in touch with us: whalehunting@projectbrazen.com
You can also follow Whale Hunting on Twitter and Project Brazen on Instagram.
Join our Discord server to chat about Whale Hunting scoops, get behind-the-scenes insight into projects like Fat Leonard and join the hunt for Jho Low – we'll post clues as they come to us.
If you like what we're doing, please consider changing your subscription to a paid one. Your donations help us spend more time on the newsletter.